Filled
This offer is not available anymore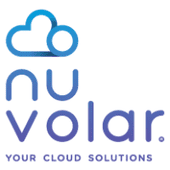 Python Developer

in

Barcelona
Job Description
Have you ever wished to create something that you could proudly say: 'I did this'? Would you like to be part of amazing teams where cooperation, learning and fun are the main players on stage?
At Nuvolar we develop amazing applications. Our aim is not only to create functional software but to build cool and game changing applications that transform industries. And we are proud to do so! We strongly believe that our people are our strongest asset and we live up to this. We seek long term employment with our employees and try to give them all the possible support to perform an outstanding job. We all share the same space, learn from each other, have lunch together and get inspired from each other. And it's a lot more fun!
Role
You will be part of a project related to Private/Business Aviation, working on a new tool that is going to be used daily by thousands of users (like ground operations and aircraft crew). You will have the opportunity to develop and enhance an operating tool for one of the biggest players in the business aviation industry!
How your day is going to look like
As a Python Developer, according to specifications you will work on our international projects for the Aviation industry by developing, testing and maintaining web applications. This role will participate in the investigation, evaluation, selection, and implementation of different solutions for both application and infrastructure technologies. All this by having fun!
About you
We don't just look for your technical knowledge or abilities. Above all else, we look for people! That's why one of our priorities is to find the right person. Before we start talking about languages or frameworks, we expect you to be a team player with a never ending learning attitude and an improvement seeker. As we always say: Great is not good enough! For that, you will be in an environment where you will be able to develop the best version of yourself and at the same time we'll expect to learn from you!
Now, what are your other strengths?
Experience developing web applications with Python and Django.
SQL databases.
Using, designing and building REST or other web APIs
Identifying common problems and apply design patterns when coding the solution.
Git repositories
Knowledge of Asynchronous Python libraries, such as Twisted, Tornado or Asyncio
Apart from these, it would be a plus (but not mandatory!) if you know about Java, UNIX operating systems and being comfortable using the command line, and SCRUM methodology.
What do we offer to you?
Attractive salary and permanent contract.
Career path.
State of the art work equipment.
Flexible working hours.
Flexible remote working policy.
Ever learning and creative work environment.
International Environment. Respect, diversity & a lot of fun.
Social events and Team Activities.
Day off on your birthday.
Private Health Insurance.
Gym allowance.
Ticket restaurant.
Perks in the office.
Learning Activities & Training.
Great Referral program.
If this opportunity sounds nice we would be really happy to receive your application!Nuvolar Works is an equal opportunity employer and will not discriminate against any applicant on the basis of age, gender, sexual orientation, color, disability, national origin, race or religion.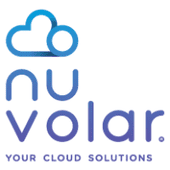 Saa S

Barcelona, Spain

11-50

2008
.
Other backend developer jobs that might interest you...