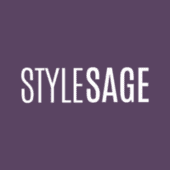 Python Data Scientist

in

Madrid
Job Description
This job requires EU working permit and residency in Madrid.
Your Job
You will develop, deploy and maintain machine learning based products.
Our systems are working with millions of e-commerce products. We train and apply deep learning architectures to text and images retrieved from different data sources, both structured and unstructured. You will work closely with the data, infrastructure and processes around these systems in the entire workflow of a machine learning pipeline: from the data lake to the production deployment processes.
Your skills
Knowledge about building, deploying and evaluating machine learning models.
At least 3 years of experience in Python, as it is the base of our tech stack at many levels.
Experience with SQL databases (preferably relational databases).
Intermediate level in English, both written and spoken.
Bonus Points
Familiarity with deep learning approaches and experience working with the frameworks: TensorFlow, Keras, PyTorch, ...
Familiarity with the most common machine learning tools (e.g. scikit-learn, pandas, numpy, jupyter).
Familiarity with version control (preferably Git).
Experience using data science techniques including data extraction, transformation, reduction and imputation methods.
Experience in Django.
The Team
Our Data Science Team is responsible for collecting, cleaning, analyzing millions of ecommerce products in the fashion segment and delivering insights and predictions on those.
We work closely with our multidisciplinary teams (sales, client success, marketing, product engineering, backend, data collection, data operations, data science) towards a common goal: enrich the raw data obtained from different sources (websites, newsletters, social media and more) with insights provided by AI algorithms.
The Company
Our motto is "We love data". And we love technology that deals with data because it enables us to do incredible things... things that are valuable for our customers and that sustain a business.

StyleSage is (no longer) a startup founded 6 years ago with offices in New York and Madrid. Madrid is the home for our core technical team of around 20 people. It's an open, diverse and inclusive team of very skilled and talented individuals that are happy to collaborate, share knowledge and enjoy building great software together. We are looking forward to welcoming additional members for this team.
What We Offer
First and foremost: permanent contract and competitive salary.
Teams are made of people, not resources.
Open, diverse and inclusive environment.
A challenging and fun project to work and grow with, with the latest technologies, best practices and light speed evolution, all in a friendly, relaxed and positive environment.
Fixed yearly training budget to spend on english classes, courses, books, or conferences.
Your brand new laptop with OS of your choice (we recommend MacOSX or any flavor of Linux).
A team of colleagues that will share a lot of knowledge with you (we have weekly in-depth internal talks).
Fully remote position until it's safe to go back to our office in a co-working space quite close to Avenida de América metro station. We care about our team's health.
Working hours are flexible and, when we can go back to the office, you can still work remotely when needed, although you will miss the fruit and coffee/tea we stock in there.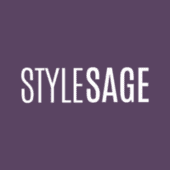 StyleSage company page is empty
Add a description and pictures to attract more candidates and boost your employer branding.
Other data engineer jobs that might interest you...