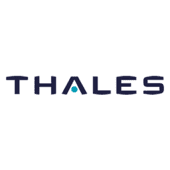 Project Quality Assurance

in

Madrid
Job Description
A Joint Venture between Thales (67%) and Leonardo (33%), Thales Alenia Space is a global space manufacturer delivering, for more than 40 years, high-tech solutions for telecommunications, navigation, Earth Observation, environmental management, exploration, science and orbital infrastructures. Thanks to our diversity of skills, talents and cultures, our customers (governments, institutions, space agencies, telecommunications operators), therefore have Space to Connect, Secure & Defend, Observe & Protect, Explore, Travel & Navigate.Thales in Spain is a leader in technological solutions applied to Defence, Aeronautics, Security, Transportation and Space and, furthermore, is a global centre for excellence in Space, Security of Critical Infrastructures and Transportation. With a turnover of €320 million and a staff of 1,200, it exports approximately 40% of its total production principally to the Middle East, North Africa and Latin America.
​​Position Summary
For all appointed projects and tasks: ensure that the services and products delivered to the customers meet the requirements, space standards, applicable rules and internal Quality requirements, either for SW or HW Projects and its documentation, and provide where necessary a point of contact for the quality authority designated by the customer.
Analyze the customer's Quality requirements, define and set up the Quality plan(s) in the project phase, and make sure that the plan contains all the measures necessary to fulfill the standards and reference system.
Follow TAS Quality Management System (QMS) rules Chorus 2 for all processes as well as tools and methodologies within TAS in Spain.
Comply with Quality Plan, schedule, budgets and specifications for all appointed projects and tasks.
Manage and contribute to project reviews (KO, EQSR, PDR, CDR, MRR, TRR, TRB, DRB), ensuring that they are carried out according to a consistent and coherent documentation.
Support to technical departments during SW or HW design reviews by means of Validation Plan, DDQS process activities, checklists or BDREX inputs.
Coordinate and control all product quality activities within the framework of the projects (RAMS, M&P, EEE Parts, Reliability, FMECA, etc.).
Document and manage Changes and Deviations of projects (RFDs, NCRs and RFWs).
Coordinate and supervise the activities of Non Conformance Review Boards (NRB) in case of deviations or non-compliance with any product specification.
Identify and propose mitigation actions for the critical points of the projects. Support the product inspection activities (MIPs).
Prepare the COC, as well as prepare and review the EIDP documentation, certifying that the quality of the delivered product is in accordance with the requirements and applicable quality standards.
Guarantee and control that the quality requirements of the subcontractors are in line with the general requirements of the projects.
Supply data from audits, returns and customer complaints in order to ensure follow-up and reporting for risk prevention.
Fulfill the duty of alert and veto in his/her team and in relation to the management.
Skills and Experience
Degree in Physical Sciences, Electronics, Industrial or Telecommunications Engineering.
Minimum Professional experience: 3 years.
English (customer interface). French/Italian would be a plus.
Knowledge on Quality standards for SW and HW projects as well as QMS applicable documents for PA/QA activities will be taken into account.
External and Internal communication ability.
Capability to work within a cross functional team and independently.
Methodological minded.
Capability for argumentation and decision oriented
What do we offer?
Smart Working (teleworking, flexible working time, equipment & tools endowment, etc.).
Free meals at the office.
28 business days of vacation.
Pension plan.
Individual training programs.
Good working environment.
At Thales Alenia Space we provide CAREERS and not only jobs. With Thales Alenia Space employing around 8,900 employees in 10 countries with 17 sites in Europe and a plant in the US, our mobility policy enables employees each year to develop their careers at home and abroad. Thales Alenia Space sees space as a new horizon, helping to build a better, more sustainable life on Earth #SpaceForLife. Great journeys start here, apply now!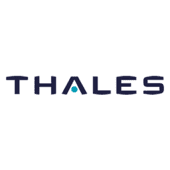 Cyber Security

Paris, France

10,000+
.
Other quality assurance jobs that might interest you...