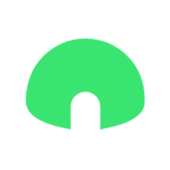 Project Outreach Specialist

in

Barcelona
Job Description
Backercamp is seeking a Project Outreach Specialist based in Barcelona. In this role, you will engage with creators planning or running crowdfunding campaigns and grow Backercamp project portfolio worldwide. The ideal candidate is passionate about creative projects and the people behind them.

About The Outreach Team
Backercamp's mission is to help creators bring projects to fruition. Since 2012, we've helped over 5,000 businesses and entrepreneurs fund their crowdfunding campaigns and grow their businesses under the principles of a transparent partnership. Our customers are spread all over the world, but our main operations are in North America and Europe.
About the Role
Your primary responsibility will be acquiring and onboarding new projects. This includes. This position is based in Barcelona, Spain.
In This Role, You Will:
Identify, contact, and advise creators for a potential collaboration with Backercamp in launching crowdfunding campaigns.
Explain Backercamp's mission, services, and track record to Backercamp customers, with a deep understanding of online marketing.
Craft service proposals for new clients and guide them through the onboarding process.
Work closely with our advertising and PR team to communicate with creators about their progress.
About You
Our ideal candidate is someone who:
Is native or speaks a perfect, fluent English.
Speaks a second language (Spanish, German, French, or Chinese preferably).
Is a people's person and enjoys meeting new people from different countries and backgrounds.
Feels comfortable approaching potential clients with offers.
Is a fast-learner, feels comfortable using new tools and has great communication skills, including empathizing and problem-solving.
Is honest and transparent and has a great balance of the customer and company's interest.
Has used a crowdfunding platform before, as a backer or project creator.
Online marketing, paid advertising experience (Facebook Ads, Google Ads, other), and project management skills are a plus.
You are not afraid of making mistakes and view every experience as a learning opportunity.
If this sounds like you, please apply for this position and make sure to include a note about why you're interested in working for Backercamp and what you can offer to this role. Tell us what's been the most difficult project you've worked on, and what the final outcome was.
This is a part time position and on-site at our historical office in Barcelona. All employees can enjoy our benefits program, which includes private health insurance, gym membership, monthly team lunches, and access to online learning platforms.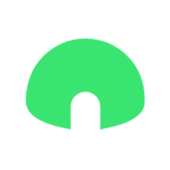 Marketing

Barcelona, Spain

2-10

2012
BackerCamp company page is empty
Add a description and pictures to attract more candidates and boost your employer branding.
Other marketing jobs that might interest you...