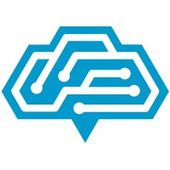 Project Manager

in

Barcelona

or Remote
Job Description
Are you passionate about technology?
Do you love to be part of impactful and disruptive projects?
Are you keen on fast-paced and startup environments with real flexibility and fully remote policy?
Would you like to work alongside a bunch of great people that are always willing to listen and support your growth?
If your answer is yes, you would really enjoy being part of XpertAI!
What you will be doing:

Project Control:
Technical and activity reporting by project, for clients.
Process Optimization:
Create general procedures (cross-functional), "How-to", using Confluence and Google documents. You will be receiving official emails about it.
Be part of "Best practices".
Send monthly communications and memos.
Other structural matters:
Communications across the organization.
Helping the XpertAI team to work smoothly.
Helping XpertAI in defining and preparing new projects.
Maintain a general point of view of overall projects.
Business advisor for side-projects.
Supervise and maintain the website and LinkedIn (together with the advisor).
You will be successful if:

You are familiar with Spanish law for enterprise and business administration (SME).
You have hands-on experience in cost controlling, by projects and according to client's needs.
We are a diverse team, so fluent English will help.
There are some meetings where you will take part, so being in the Central Europe Time zone (-+ 1) will make it easier.
Microsoft office and Gsuite package.
PMBOK, PRINCE2, or ISO 21500.
Agile experience.
Benefits
Fully paid sick leave so you will only have to focus on your recovery.
Have a chance to grow, develop and learn with training & certifications, sponsored by XpertIA.
Side projects: get time at work to dedicate to your own projects.
Save money on meals, transport, daycare, and optional health insurance with Flexible Compensation.
Be the owner of your time and enjoy the flexibility and remote working + coworking space to spend time with your colleagues whenever you want.
Free language classes (online or not).
More about us...
XpertAI is a young startup founded in 2018. We are based in the sunny Barcelona. Digital Strategy & IT consulting specialised in providing SW & App development services to accelerate and embrace digital customer interactions. Our main client is one of the biggest telecommunication providers in Africa. We are building a multifunctional app to facilitate Africans access to free communication, money transactions, and entertainment across the whole continent! and we are very proud of being part of such a beautiful & meaningful project.
Our principles are flexibility, openness, and blameless, we work in an open office with an Agile mindset and in a fast-paced environment where every team member contributes to the success of the company with a positive attitude towards excellence and teamwork.
If this sounds interesting and you are looking for a company with a promising future where you can develop yourself, this is your opportunity!
*XpertAI does not sponsor VISA.
XpertAI treats all employees and job applicants equally. Every decision is based on merit, experience, qualifications, and talent. We do not discriminate on the basis of race, religion, political ideas, ethnicity, origin, gender, sexual orientation, age, marital status, social status, union states, kinship status, disability status or any other characteristics protected by applicable law.
Applicants in need of special assistance during the interview process may let us know in your application.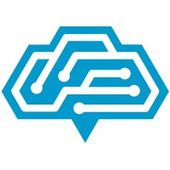 Ai

Barcelona, Spain

11-50

2018
.
Other project manager jobs that might interest you...