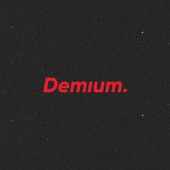 Project Management Intern

in

Barcelona
Job Description
Nos presentamos: somos Demium Startups, amamos el emprendimiento y te queremos fichar. ¿Qué hacemos en Demium? Mil cosas y todas distintas, lo mejor es que te lo resumamos en nuestra Misión, que por cierto nos ha quedado muy bonita: "Identificar, desarrollar y conectar el mejor talento para crear juntos empresas de éxito que transformen la sociedad, despertando conciencia emprendedora" ¿A que mola?
Te estamos buscando porque queremos apostar fuerte por el crecimiento. Te buscamos para incorporarte como Project Management Intern en Demium Barcelona.
¿Cómo es un día de nuestro Project Management Intern en Demium?
Aprenderás de un equipo TOP, experto en atraer y detectar talento
Aprenderás de los mejores a gestionar diferentes a la vez
Darás apoyo al Departament de Incubación
Ayudarás a proyectos internos en el departmento y nuestras incubadas con lo que necesiten.
Este trabajo está hecho para ti si...
No te has agotado solo de leer todo lo que nos encantaría que hicieses.
Aprendes al vuelo. Somos una empresa de empresas, disfrutarás si eres capaz de amoldar tu cabeza para pasar de hablar de talento con un e-commerce de joyas personalizadas a un marketplace de venta de bicis de segunda mano.
Si eres resolutivo y tienes capacidad para ponerte tu mejor nivel de exigencia en todo lo que haces sin que nadie te persiga..
Te sientes cómodo trabajando con personas y sus emociones. Eres tenaz y capaz de conseguir más escuchando y haciendo, que hablando.
Tu nivel de inglés y español es alto
Has nacido para estar en Demium si además:
Tienes conocimientos del mundo startup, en especial, de temas humanos.
Eres majete y no entiendes el trabajo excelente sin un equipo al lado. Si no es el caso, te recomendamos el libro "How to win friends and Influence People".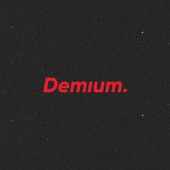 Incubator

Valencia, Spain

50-200

2013
.
Other project manager jobs that might interest you...