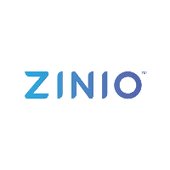 Product Owner Web

in

Barcelona
Job Description
Zinio is looking for a Product Owner Web in their Barcelona office.
"Delivering innovative digital magazine content on every device in every country"
Zinio brings innovation and inspiration to the world of magazine publishers and consumers by delivering the ultimate digital reading experience on any device. As a pioneer Zinio operates online web newsstands and award-winning iOS and Android apps, providing access to digital magazines & articles in more than 30 languages, which can be read online and offline on any platform.
Zinio Pro converts print magazines to digital content through a Software as a service (SaaS) platform that transforms PDF to other formats such as XML, ePub or ANF and distributes it to different platforms such as Amazon Kindle, Apple News or Zinio Pro's white label publisher web and mobile apps.
The company has delivered 500M digital magazine editions across more than 6k titles from 1.3k publishers in 200 countries to over 10M customers.
We are looking for the most talented and brightest profiles to continue building the best products. Become part of an agile team of highly skilled and motivated individuals!

Key responsibilities:
Act as Product Owner for one Scrum team being the empowered central point of the Web product portfolio leadership as representative of the business requirements within the technical teams.
Collaborate with stakeholders and influence them to align with the product vision. Negotiate and find consensus among all involved parties so that a well-balanced solution is achieved matching the company needs.
Manage the Web development team priorities according to return of investment, size, roadmaps, and sprint commitments. Embrace iterative and value-driven development.
Able to provide a product roadmap and keep it evolving as the product changes.
Create good user stories, requirements, and supporting materials such as wireframes, user flows, or any other element that might help developers and stakeholders understand the needs.
Communicate with the UX team in the creation of designs and user interactions for the user stories that fit the user's needs and ensure technical feasibility
Create and communicate the product backlog and keep it well organized. Maintain it updated and by collaborating with the Scrum Team keep it groomed to allow the team estimations.
Participate in planning sessions: portfolio and product planning, release planning, sprint planning, story mappings. Prepare and participate in groomings with the team. Participate in the sprint review and sprint retrospective.
Collaborate hand in hand with the development team and be able to attend to their questions in a short time.
Required skills & experience:
Proven track record (at least 2-3 years) as a Product Owner taking full responsibility for web products with an orientation to e-commerce, with a focus on efficiency and performance.
Agile knowledge and experience: Agile principles knowledge and embracement and deep knowledge in Scrum methodology.
Analytic skills and data-driven development experience, having iterated products with funnel and conversion optimization in mind, as well as usage of A/B testing methodologies.
Domain Skills: experience in Web solutions and E-commerce. You are a product visionary; working with just enough anticipation in adaptive environments; you have business and domain expertise.
People Skills: good communicator; can build good relationships with stakeholders; negotiator/consensus builder; motivate the Scrum Team explaining the product vision; experience working in a team-oriented, collaborative environment.
Decision Making: you are empowered to make decisions; willing to make hard decisions; decisive; take an economic view to balance business/technical tasks.
Accountability: you accept responsibility for the product; committed and available; act as a Scrum team member and not as a manager.
Leadership: able to influence stakeholders' decisions.
Excellent written and verbal communications skills, fluent level of English.
Passion to create worldwide first-class products.
Nice to have:
PSPO (Professional Scrum Product Owner), CSPO (Certified Scrum Product Owner), or PMI-ACP (Agile Certified Practitioner) certified.
Why you'll love working with us:
We are a technology company and we invest in technology!
We lead our sector of activity and are always facing challenging new projects.
Highly skilled team so you can learn from your colleagues: knowledge sharing is strongly encouraged and lived.
Agile/ Scrum way of working and philosophy.
You will be part of a multicultural team, working with different countries and time zones.
We have a fun, friendly & international work environment.
Flexible working hours and availability of work from home.
We offer great benefits including:
Open space office in Barcelona with awesome views.
Team-building activities.
Free digital magazines.
Fresh fruit, tea & good (unlimited) coffee.
We offer a competitive salary package and a flexible salary plan including:
Health Insurance Program.
Meal, Public Transportation Card & Nursery.
Training.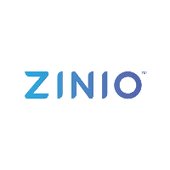 Saa S

New York, NY, USA

200-500

2001
.
Other product manager jobs that might interest you...