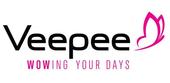 Product Owner - PIM

in

Barcelona
Job Description
The vente-privee group has consolidated its various European brands, together made up of 6000 employees, under one unified conglomerate: Veepee. This coalescence marks a new chapter in its European history.
With Privalia, vente-exclusive, Designer & Friends, Zlotewyprzedaze, Eboutic and vente-privee, Veepee achieved a 3.7 billion Euro turnover as of 2018. Present in 14 countries now, Veepee is taking a leading role in the European digital commerce landscape.
Our 6000 employees have chosen a job at Veepee to spice up their daily lives! Our teams implement new technologies to fuel our strategies, offering our customers the best possible experience.
Are you eager to learn? Veepee offers you a variety of trades to develop your career, enabling you to renew your skills constantly. Tech, logistics, sales, marketing, sales production: join us on an exciting, digital-centered journey.
In 2018 we launched <vpTech/> - the IT community of Veepee. Our teams are widely distributed within the offices in Paris, Lyon, Nantes, Nice, Barcelona, Brussels, Warsaw, Amsterdam and Tel-Aviv.
Within the Sales Preparation Domain, you will contribute to the transformation of our organization into a Group one, by improving synergies and operational excellence of our operations.
Mission of PIM product:
The purpose of this product is to collect, centralize and structure article information and to provide this qualitative information to all the bricks of the information system that need it via the development of micro-services.
This product is a backbone of our IS, contributing to sales production, warehouse operations, member experience on site, etc.
Responsibilities
You define the strategy and the vision for the product from a business perspective
You translate the product vision into concrete services and tools and set their prioritization, in collaboration with your stakeholders, according to business value
You build and monitor the budget of the product
You work into a collaborative, and agile way of working, inside the product and with business teams.
You define the roadmap and the objectives of the product according to company's objectives, and you are able at any time to measure the performance and the achievement of the team.
You write user stories, monitor the progress of the tasks and ensure at all times that members of your team have all the necessary elements to respect the product engagement on time, on quality and on budget
Required skills
BSc degree (ideally: from Engineering or Business field)
At least 5 years of experience as a Product Owner or Project Manager
Significative background on Data Management, and referentials
You are a leader of change and you don't hesitate to challenge the processes and working methods. Strong interest in data, BI and new technologies (e-commerce and retail)
Ability to explain complex processes with simple words
Understanding of business issues and stakes on operation matters
Proactive, organized and team player: you know how to make things happen and you have convictions.
Ability to challenge, demonstrate, and leadership
Ability to manage the project, define the needs, plan and organize the workflow
Result-driven and business value oriented
Fluent English, as you communicate with muti-cultural services
What we offer
Dynamic and creative environment within international teams
The variety of self-education courses on our e-learning platform
The participation in meetups and conferences locally and internationally
Up to 3-4 days remote per week (now we are working remotely)
Video games, beer and quizz parties with colleagues
Offices in Barcelona Located in Poblenou @22
Flexible retribution package (including Medical Insurance)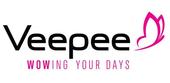 Ecommerce

Saint-Denis, France

5000 - 10000

2001
Veepee company page is empty
Add a description and pictures to attract more candidates and boost your employer branding.
Other product manager jobs that might interest you...