Filled
This offer is not available anymore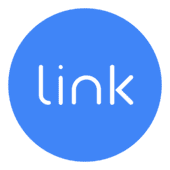 Product Owner

in

Barcelona
Job Description
Link is a software engineering company from Barcelona specialized in technology applied to urban services (Waste collection, recycling and street cleaning). We develop beautiful products (mobile apps, data platforms, web applications, Bluetooth sensors) for City councils and municipalities.
Our mission is to help cities improve urban services through technology. Urban services play a key role in the fabric of a city and have a very direct impact on the well-being of people. We help City Managers run them in a more sustainable and efficient way.
With our products we also change the way citizens interact with their services, to involve them in waste collection and make them more aware of their contribution to improve their city and its environment.
We are a team of developers, engineers, designers and environmentalists. Learning is a core value for us, and we like to put it the centre of the experience. We are growing fast and want to get good things done whilst enjoying the ride.
As part of our team, you will:
Identify and research user needs as well as stakeholder's requirements through a data-driven approach, in collaboration with your product design teammates.

Define the product strategy, the OKR's and the timeline for deliverables in collaboration with the project director and the tech lead.

Prioritize epics and stories and maintain a well-groomed backlog and sprint that reflects the current state of the team's work.

Lead a product development team comprised of product design and front-end, back-end developers and mobile developers through clear goal setting, enabling co-leadership and exemplifying a hands-on approach

Write user stories and detailed functional requirements, monitor the progress of the tasks and ensure at all times that members of your team have all the necessary elements to respect the product engagement on time, on quality and on budget

Validate deliverables, establish clear acceptance criteria.

Report progress and achievements to the relevant stakeholders and hold demos to show the team's work and gather direct feedback.
Main requirements
+3 years of experience as a software Product Manager or Product Owner. If you have experience with both web applications and mobile apps, even better.

Strong understanding of the main software development concepts, languages and frameworks such as APIs or databases.

Good knowledge of agile methodologies, especially Scrum

Experience working with UX/UI designers. A strong attention to detail and a love for design.

Excellent communicator and strong leadership skills.

Ability to work in a fast-paced environment and being a problem solver and results-drive.

Proactive and self-motivated.

You understand Catalan seamlessly at a professional level
Perks
Full-time, permanent contract

Continuous training and assistance to courses (4-5 annual)

Fully flexible work hours, build your own schedule

Work from home up to 4 times a week*

Annual performance bonus (up to 12% of gross salary) based on company results and objectives

We do our best to combine your personal life with your teamwork

A parking spot for your car, bike or motorbike
*At present, until further notice, work is fully remote due to ongoing Covid-19 measures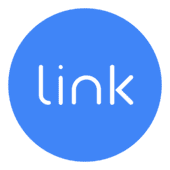 Software For Public Institutions

Barcelona, Spain

2-10

2015
Los servicios urbanos tienen un impacto directo en la calidad de vida de la gente. A la hora de gestionarlos, los Ayuntamientos se encuentran con retos tales como mejorar la calidad y la sostenibilidad, optimizar los recursos, incrementar el control y la trazabilidad o abrirlos a la participación ciudadana para hacerlos más transparentes.

En Link trabajamos para cambiar la manera en que los ayuntamientos se relacionan con los datos de los servicios para que éstas se conviertan en una herramienta para ayudarles a gestionar servicios más justos y eficientes.

Nacimos en 2015 con un reto: transformar la manera en que los Ayuntamientos entienden los servicios urbanos. Hemos terminado los cimientos y ahora estamos creciendo rápido. Estamos buscando gente curiosa, con ganas de aprender y enseñar, para construir juntos la siguiente capa.

La conexión entre los servicios y la ciudadanía, la transparencia y la optimización de recursos son nuestros retos de futuro. Si la visualización y el análisis de datos, la sensórica y los productos conectados son tu pasión, no dudes en contactarnos.

Other product manager jobs that might interest you...