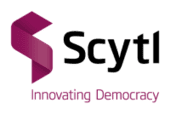 Product Owner

in

Barcelona
Job Description
We are Scytl. A company dedicated to providing secure and advanced technology, founded on research and experience, to meet modern-day electoral challenges. With an eye toward the future, Scytl drives the digital transformation and modernization of elections and decision-making processes by delivering outstanding solutions that are secure, transparent, and accessible.
Our global team, based in Europe, North America and Australia, ensure that our cutting-edge technology is implemented with precision and expertise. Scytl belongs to Paragon Group, the leading provider of identification, customer data and graphics technologies. Paragon group is an international group based in Ireland, with a total turnover of over $1.3 billion and more than 9,000 employees.
Whether your passion lies in academic research or providing solutions to enhance democracy around the world, help us drive elections into the future, one ballot at a time.
For more information, visit www.scytl.com
Department Overview
Interested in putting your brain to the test? Scytl's Operations team is looking for dedicated engineers and analysts who thrive on solving technical challenges and strive for innovation. Surrounded by a team of experts who are motivated by making a difference and having a lasting impact on elections worldwide, you will be welcomed into a family that is proactive, adaptable and resilient in working toward improving election technology. Scytl's online voting solutions bring sophisticated research to the hands of millions of people worldwide, making elections secure, accessible and convenient. So, are you ready to transform and modernize elections with us? Apply today!
Candidate Profile
The Product Owner is the owner of one or more products or components. For each of these products and/or components, the PO has a deep understanding of their respective features, how they are structured and how they relate to other components of that system.
These products are created by collecting customer requirements and identifying current processes that could be automated.
The Product Owner is responsible for generating and maintaining the backlog for each of the components and plan and deliver releases according to customer's expectations.
Responsibilities
The Product Owner will be responsible for the following:
Making sure that the products he owns are useful to and used by SCYTL's Delivery department.
Collaborating with prospective users and clients and with the R&D department to understand and anticipate their needs and translate them into product requirements.
Participating in the development of the product's roadmap.
Defining product features and creation of the backlog's stories and all the dependencies of the stories, such as mockups, translations and texts, graphical assets, etc.
Managing the product's backlog and priorities.
Supervising and advising the scrum team to meet the established objectives:
Participate in the Scrum ceremonies such as sprint planning, review and retrospective.
Review and validate the deliverables at the end of the sprint.
When needed, clarify the stories for the development team.
Serving as the product ambassador internally and externally, sharing knowledge and answering questions related to the product.
Requirements
Written and spoken English at the negotiation level.
University degree in computer science, or equivalent level.
At least 3 years of experience in a similar position.
Fluency in Agile development methodologies.
Highly empathetic and people-oriented attitude, you are a team player who enjoys spending time and interacting with others.
Knowledge of a programming language such as Java or Javascript
Nice to have
The following would be an advantage:
Experience working with remote teams.
Experience with SaaS products.
French or other languages.
Knowledge of Agile methodologies and Jira.
Knowledge of cryptography: PKI (Public Key Infrastructure), PKCS (Public-Key Cryptography Standards).
Knowledge of formal testing techniques and automation recording tools.
Experience working with open-source tools, libraries and products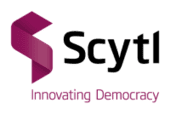 E Democracy

Barcelona, Spain

50-200

2001
Scytl was founded in 2001 as a spin-off from a leading research group at the Autonomous University of Barcelona that had pioneered the research of security solutions for the electronic voting industry since 1994. This scientific group produced the first two European PhD theses on electronic voting security and numerous international publications in the field of application-level cryptography and e-voting.

Scytl is recognized worldwide for helping revolutionize Democracy. Our secure election management and online voting solutions are helping organizations around the globe increase and improve participatory democracy, citizen empowerment and public transparency via innovative online technology.




Our highly energized company works with governments across all 5 continents, helping countries as different as the US, Norway, Uganda, UAE, Switzerland, Canada, Tunisia, Australia and Spain modernize their electoral processes making elections more engaging, participatory, transparent, accessible and secure.
Other product manager jobs that might interest you...