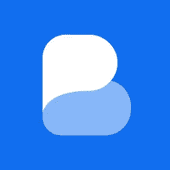 Product Marketing Manager

in

Madrid
Job Description
Busuu is one of the top 50 EdTech companies in the world and has won numerous awards for its innovation and impact in language learning.
Busuu's vision is to empower everyone in the world through languages. We are the world's largest online community for language learning, with more than 120+ million users from 190 countries, growing at up to 20,000 new users per day. We make learning a language easy by combining AI-powered courses with instant feedback from our global community of native speakers and live tutoring from qualified teachers across the world.
In Nov´21 Busuu entered into a definitive agreement to be acquired by one of the largest EdTech companies in the world, Chegg (NYSE:CHGG). Being part of Chegg will help us to accelerate our growth and achieve our vision even faster.
If you are interested in EdTech and want to be a part of a mission-driven organisation then we would like to hear from you.
The role
We're looking for an experienced product marketing specialist to develop and lead our global go-to-market strategy, ensuring the Busuu value proposition is clearly communicated and resonates with key audiences. A natural collaborator with the ability to translate product features into user benefits, you will work closely with marketing and product teams to drive product adoption and referral.
Passionate about delivering positive customer outcomes, you will develop a messaging matrix that ensures the right message reaches the right person at the right time.
You will:
Establish an integrated go-to-market strategy, focussing on opportunities to optimise for engagement and conversion across markets, articulating why Busuu is different, and why the world should care
Act as the conduit between education, product and marketing teams, creating and maintaining a central product marketing roadmap to align around product launches and ongoing cross-/up-sell
Lead go-to-market activities globally for our range of courses, products and features
Input into pricing strategy, ensuring product benefits match with market level demand and pricing norms
Measure and report on the ROI of product marketing initiatives
Have a core understanding of our audience in different markets. Running regular user interviews and research to keep on top of audience trends.
As a key member of the growth tribe, work as part of a cross-functional team to optimise the customer journey in order to increase conversion, engagement and revenue
Understand the competitor landscape and how this shapes prospective users' perceptions
Working closely with the in-house creative studio, develop a messaging matrix to inform ongoing MVT and improve engagement rates
Be the product marketing champion within the business, sharing insights, best practise and results
The candidate
7+ years international product marketing experience for a technology-focussed business
Strong experience and understanding of the US market
Highly collaborative, you'll be adept at partnering across departments (e.g. product, education, engineering, marketing) in order to develop a central strategy
Experience working within a subscription-based model would be advantageous
You will be naturally curious, with the ability to ask the right questions in order to optimise user benefit messaging
A second language, or experience of learning languages, would be an advantage
At Busuu we want to ensure that you have access to some great benefits:
Our centrally located offices are well-equipped with free breakfast, plenty of snacks, fresh fruit, and free dinner of your choice if you need to stay late
Busuu offers a great Private Health Insurance scheme
There is a personal training budget just for you, so you can learn more in your field, attend virtual conferences and events that you find interesting
We like to support our teams with their work-life balance so we offer flexible working hours and a hybrid model of working
We offer enhanced maternity and paternity leave
Staying connected as a team is very important to us, so we have lots of social activities for you to join such a team lunches, Friday socials, quarterly team, and company events
What happens next

We aim to have a simple and speedy hiring process and we want to make sure that we are right for you as much as the other way around. The hiring process for the Product Marketing Manager is the following steps:
CV application review - We will review it as quickly as possible
Let's chat - Quick chat with our recruiter about your experience and the role
Task - A short task to get an idea of your approach
A Video Call - Call with the hiring manager
Final Video Call - Final call with our CMO
Our platform is for everyone, and so is our workplace. We pride ourselves on embracing our differences, whether they're cultural, racial, religious, or otherwise. This means each one of us comes to work knowing that we have a voice – and a safe, judgment-free zone to speak freely.
If you like the sound of that, join us. We'd love to hear what you have to say.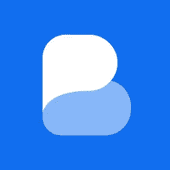 Social Network

London, UK

50-200

2008
.
Other marketing jobs that might interest you...