Filled
This offer is not available anymore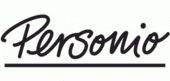 Product Manager Payroll (m/f/d)

in

Madrid
Job Description
THE ROLE
We are looking for a Senior Product Manager (m/f/d) to help build out and scale our integrated payroll offering for Europe and to navigate the complex domain of payroll. The role will work cross-functionally with researchers, designers and engineers to deliver a simple payroll experience for Personio customers.
You have spent 5 years turning complex business problems into successful products in a regulated environment. You achieve results through a deep understanding of the customer's world, synthesized with business requirements, and strong technical knowledge.
Develop a deep understanding of the market as well as our customers, their pains and jobs-to-be-done. Systematically analyze user feedback and payroll requirements in collaboration with our Payroll Analyst team.
Align your team around strategic goals, relevant KPIs and a respective product roadmap
Decompose complex problems and write clear specifications in collaboration with engineering
Plan and execute the product roadmap based on an objectively prioritized backlog
Manage product delivery in an agile setting and guide your team in all sprint activities
Deliver updates and represent the team's progress to stakeholders, including members of the executive team
WHAT YOU NEED TO SUCCEED
At least 5 years experience of SaaS product management in a regulated environment, ideally payroll
Experienced working in a complex, compliance heavy domain and using analytical problem solving skills to make decisions
Preferably computer science background and deep technical understanding
Relevant experience in working with cross-functional teams in an agile setting applying Scrum
Strong sense of ownership, ability to work independently in a result-oriented way
Excellent verbal and written communication skills
Fluency in English and preferably German
WHY PERSONIO
Market-proven, well-funded and fast-growing company. $125M Series D funding, bringing our valuation to $1.7B and thus making us the most valuable HR tech company in Europe
As you are joining Personio at such an early stage, this shows us your trust and confidence in us. We would like you to profit from the success of the company, and therefore, we offer you a competitive compensation package (salary, benefits and virtual shares)
We have an impact - Your chance to play a decisive role in shaping a company in its rapid growth and to grow and learn from your tasks
We love what we do, but we are still happy to enjoy 26 days of paid holidays + 2 days off for Christmas and New Years´
We enjoy becoming better day by day, that is why you will receive 1,500 € of development budget every year
We have fun! Join us for regular team events, e.g. raft trips on the Isar, ski trips, visits to the Oktoberfest and much more
We focus on results rather than schedules - we offer Flexibility and some hybrid on-site and remote-working
We want happy employees - on top of your salary you will receive 68 € for food & public transport
We like to be efficient - with us you will receive a Flexible Benefits Debit card in order to save taxes
Parental benefit: In case your kids get ill, you may take up to 10 additional days off
ABOUT US


Being a Personio means being part of something big. It means shaping the future of HR, the future of our company and at the very same time: your own. As one of the fastest-growing B2B SaaS companies in Europe, we have a great product, an amazing team with almost 500 employees and a market that is only waiting to be developed. By now we already have more than 2500 customers, but we aim high: Our goal is to build the leading HR platform in Europe. At Personio, we believe in hiring people like you - ambitious, forward-thinkers who want to be more than just another employee. Will you be one of them?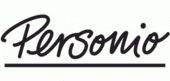 Human Resources

Munich, Germany

201-500 employees

2015
Personio is the all-in-one HR software for small- and medium-sized companies. Based in Munich, Madrid and London, Personio's mission is to make HR processes as transparent and efficient as possible so HR can focus on the most valuable assets in the company: the people. The Personio solution includes human resources, recruiting and payroll and supports all core HR processes every business needs to do. More than 2,000 customers in over 40 countries use Personio.

In 2019, tech consultancy GP Bullhound included Personio in a list of 50 European start-ups set to achieve a billion-dollar valuation over the next two years, giving them 'unicorn' status.




Other product manager jobs that might interest you...