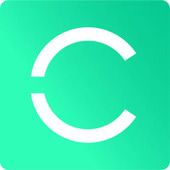 Product Manager

in

Madrid
Job Description
What is your perception around the compensation that your company provides you? Everything you perceive as an employee is just a wire transfer once a month, an unclear payslip in your inbox and a fragmented offer of benefits that are difficult to understand or use.
At Cobee, we think that compensation is people's most important financial relationship, and we think that it is possible to provide a much more engaging experience around it. Cobee is a compensation & benefits company that is using new technologies to disrupt this big market that has been traditionally dominated by big incumbent players. In our road to our vision, we have started with benefits, providing an aggregated solution both for companies and employees to manage them (e.g. meals, transportation, insurance, gyms, pensions, etc.).
We are a company made of a young, very professional and talented workforce. We think BIG and we strongly believe in a vision where employees all over the world will jump from company to company demanding Cobee as a means to get compensated at their jobs.
There are three core principles that we all share in our way of working:
Employees first: we strongly believe that making employees FEEL DELIGHTED is our key to success. Not only our clients' employees, but also our own.
ISpossible ambition: our offering did not exist before, we are category creators. We constantly challenge the status quo because we are a set of thinkers who think that improvement IS always POSSIBLE.
Owner ownership: we all know what our duties are, we work with full independence and ownership towards our goals and we know how those affect the overall company goals. We are autonomous and we care A LOT about the quality of our own work.
Do you want to join a company whose main principle is to make employees happy? :)
What are we looking for?
We are looking for a Product Manager as one of the key roles to get to our success going forward. Making employees happy goes hand in hand with listening to their necessities in order to achieve a LOVED product. Moreover, we are including many different benefits in our product, with different ways of interacting, different value proposition and different taxations. It is a real challenge to prioritize and refine all the features that we want to develop in order to adapt to customer needs in an understandable way.
From our experience, it is also motivating to be involved in the development of a product that needs to solve B2B problematics (for the HR admins) as well as B2C necessities (for the employees). All of that involving a VISA card with all the core banking capabilities that we have built in-house.
Interesting, huh?? See below how to get involved in the adventure!
Requirements
The candidate must have proven strong in two key competencies: Product Vision, and Execution:
Product management experience in a startup is a must.
Demonstrated experience managing products with direct impact in customer users (B2C) is desirable.
Minimum of 2 years' experience as a Product Manager.
Experience working with Agile, ideally having used modern frameworks for delivery and prioritization.
Demonstrated success defining and launching excellent products.
Excellent organization skills to manage product features from different stakeholders in a changing environment.
Excellent communication and teamwork skills.
Experience in fintech or payments would be a plus.
What you will be responsible for
Decide, together with the management team, the strategic lines of the product going forward.
Determine customer needs and desires by specifying the research needed to obtain market information and conducting it afterwards when needed.
Assesses market competition by comparing the company's product to competitors' products.
Prioritize product development based on the strategic goals and the company OKRs after reviewing product specifications and requirements.
Build and own the product roadmap and communicate with the management team and other stakeholders.
Build incredible processes to deliver products that satisfy the needs of customers.
Product lifecycle management from concept to launch of the product(s) across all products/product lines.
Product planning and assignment of tasks and deliverables.
Defining user stories for the tech team to work on, providing them of the necessary context, making sure that there are no blockings once the development of the feature is started
Manage and mentor a team of product designers and related personnel.
Assess product development sprints and enhancement opportunities.
Develop KPIs and set efficient tracking tools.
Monitor product development sprints and evaluate results.
Draft, monitor and manage marketing plans for each product or product lines.
Work with the sales director to develop product sales strategies.
Help define pricing and competitive positioning for each product.
Drive innovative ideas, solutions and products through customer feedback, market research and data analysis.
Maintain professional and technical knowledge by attending educational workshops; reviewing professional publications; establishing personal networks and participating in professional societies.
What can you expect
Extraordinary projection and the possibility to define the product in a sweet moment for the company, before anyone else does it
Competitive salary complemented with an equity package
The best benefits in town, of course! Paid flexible benefits (meals, transportation, nurseries, etc.), paid health insurance, paid training courses… and more!
Great offices located in the center of lovely Madrid.
Flexible remote working and schedule.
Healthy working culture in a young and talented atmosphere.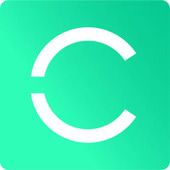 Human Resources

Madrid, Spain

11-50

2018
.
Other product manager jobs that might interest you...