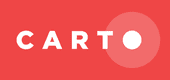 Product Manager

in

Madrid
Job Description
From smartphones to connected cars, location data is changing the way we live and the way business happens. CARTO is the platform that turns location data into more efficient delivery routes, better behavioural marketing, strategic store placements, and more.
Everyone, from business analysts to data scientists, use our software and location data to understand where and why things happen, optimize business processes, and predict future outcomes.
Backed by leading VC firms Accel Partners, Salesforce Ventures, Earlybird Ventures, and Kibo Ventures, CARTO is poised to lead the LI space.
We are looking for a talented and customer-focused Product Manager with a technical background, driving various product initiatives and further improving our customer experience. Our Product team advocates for our users and our business, setting the vision for our growing family of products. We use data, research, strategy, and empathy to guide multidisciplinary teams toward a common goal, balancing diverse perspectives and empowering our teams to do great work.
This position is fully remote, but it's also possible to work from our office in Seville or Madrid.
What Product Manager do at CARTO:
Develop and execute the product strategy by translating the business goals and customer needs into product specifications and outputs.
Care about what the team is building and the quality of what is being shipped to the end-user.
Be curious and enjoy putting on the user's shoes to try and improve the product.
Manage and coordinate ongoing initiatives, collaborating with Engineering and Design teams to prototype, validate, coordinate, and iterate or ship new products.
Work closely with client-facing teams like Marketing, Support, and Sales to focus first on the customer/user needs to understand the potential value and complexity of the problem before jumping into solutions and features.
Be intentional about what is being built and strict about prioritization. Drive action throughout the organization to bring steady value to the market.
Make evidence-based decisions and communicate them to the rest of the company. Be a proactive communicator that is customer and data-obsessed and can convey the meaningfulness of what we build to the broader team.
Work with the Product Marketing team to communicate the work that the Product teams do and prepare the Go-To-Market strategy.
Understand the geospatial industry and the industries where CARTO is used most, defining a competitive position and working cross-functionally to build and launch a business plan and go-to-market strategy.
Measure and track the performance of ongoing initiatives, defining, implementing, and tracking the right set of metrics.
Seek opportunities to make the life of other team members more easy-going by standardizing processes and practices that could be beneficial in our day-to-day work.
The requirements
Strong technical background and experience building products for developers.
You should have knowledge of how a digital product company works with experience in different product definition methodologies and managing stakeholders.
Someone used to work mixing user research qualitative insights and quantitative usage metrics to make decisions.
You are able to stand up for your opinion and point out the risks when making decisions.
You are able to prioritize the problems to tackle based on business needs and provide a transparent picture of the project status to the stakeholders.
You have a strong sense of empathy for users.
You have a bias for action. You can work through complex situations and ambiguity to bring order to the most complicated projects.
You have strong written and oral communication skills.
You are very fluent in English
It would be nice to have some degree of knowledge about the current GIS ecosystem and cloud data warehouses and platforms like BigQuery, Snowflake, and Redshift.
We offer
Competitive, results-based compensation.
Access to our employee stock options plan.
Private medical insurance.
Flexible work hours in a focused but casual environment
A bright, comfortable office, stocked with snacks, good coffee, and even a ping-pong table and cinema :)
To apply
Provide us your resume and a letter explaining your interest. Be sure to let us know why you're a great match for this role and for CARTO!
Do you feel that you don't check all of the requirements? At CARTO we believe that professional development happens through teaching and learning from your peers and managers. Even if you're uncertain about whether you have the experience we're looking for, please apply if this position sparks your curiosity.
A diversity of identity, perspective, and experience makes us stronger. We welcome you to apply to CARTO regardless of your background, gender, ethnicity, orientation, or ability.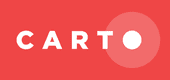 Saa S

Madrid, Spain

50-200

2012
.
Other product manager jobs that might interest you...