Filled
This offer is not available anymore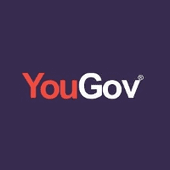 Product Manager

in

Madrid

or Remote
Job Description
YouGov is a global online research company, offering insight into what the world thinks.
We speak daily to our panel of over 24 million registered members to understand opinion and behaviours around the world. We have a strong reputation as a source of accurate data and we're trusted by the world's biggest brands to get it right, making us the most quoted market research source in the world.
Why join YouGov?
Join our global team to help us achieve our social mission: to make millions of people's opinions heard for the benefit of our local, national, and international communities.
Understanding diversity of opinion requires diversity of background. Although our global panel of millions of people worldwide powers our research, our biggest asset is our people. If our research is to be truly representative of what the world thinks, we need people from all walks of life to be part of the team to bring their perspective to the work we do.
Job Description
YouGov is looking for a Product Manager to join the Platform team, leading the Sampling & Allocations area, and playing a key role in how members are provided with engaging, and interesting surveys, and in how clients receive high quality, useful data.
The Sampling & Allocation team is cross-functional, working with engineers, data analysts, researchers, and panel operations. Its purpose is to ensure we use our panel as efficiently as possible to serve our clients' needs, while maintaining both data quality and engagement.
You'll oversee the product roadmap for the global platforms that power sampling, allocating members to surveys, routing them through questionnaires, and which support our research teams around the world, reporting to the Survey Systems Product Director.
This role is a real opportunity to make a meaningful impact on our commercial performance and shape the future of YouGov's panel.
Qualifications
What you will do
Discover – Understand users, their needs, pains, goals, and problems to solve. You'll be as comfortable meeting stakeholders on Zoom calls as you are interrogating quantitative data – insights are important to you.
Create & Communicate – Build the roadmap, ensuring alignment with the wider Platform product vision and strategy, and working closely with key internal stakeholders. You'll adapt content and messaging to different audiences, ask the right questions, and become the subject matter expert on all things Sampling & Allocation.
Build – Work alongside Engineering. You'll provide the "what and why", to their "how". You'll write excellent user stories with clear acceptance criteria, and advocate for a balance between delivery speed and scalability. You'll know when to compromise, and what a good MVP looks like.
Launch – You'll own the product launch process, managing rollout of new features to users. You'll balance risk and learning opportunity, and you'll oversee internal comms.
Measure & Optimise – You'll be passionate about performance and metrics, with a keen eye on the numbers that matter. You're willing to fail fast and learn quickly, supporting a team culture of continuous improvement.
What you need to bring to the role
Experience either as a Product Manager, or in a discipline closely related to Panel and Sampling, within a Market Research context.
Domain expertise related to Market Research – bonus points if you understand sampling and audiences for surveys in particular.
You understand, or are willing to understand, complex and legacy technical environments, application architecture and business constraints.
You're passionate about customer experience. You'll really care about what our members and users think and feel when they use our products, and we want you to be an advocate for them across the business.
Data-driven. You'll have excellent data analysis skills, using qualitative or quantitative data, to guide planning and prioritisation. SQL skills are a real bonus.
A problem solver. You'll enjoy zooming in to the detail, and out to the big picture, sometimes within the same 10 minutes
Collaborative. You'll need to be able to build and maintain relationships with senior stakeholders across a large business, and inspire and motivate a team of engineers, without saying 'yes' to everything.
Bonus points if you've used Agile or lean methodologies such as Scrum or Kanban.
Bonus points if you've worked on a B2C product or an internal, business-critical product
Bonus points if you have managed a product through a re-write, modernization and/or cloud migration
Additional Information
Life at YouGov
We are driven by a set of shared values. We are fast, fearless, and innovative. We work diligently to get it right. We are guided by accuracy, ethics, and proven methodologies. We respect and trust each other, bringing these values into everything that we do.
We strive to provide YouGovers with best-in-class benefits to support their physical, financial, and emotional wellbeing. We want our employees to have a sense of belonging and uniqueness in a supportive workplace, so they can bring their full selves to work.
Equal Opportunity Employer
As an Equal Opportunity Employer, qualified applicants will receive consideration for employment without regard to race, color, religion, sex (including pregnancy, gender identity or expression, and sexual orientation), parental status, national origin, marital status, age, disability, genetic information, HIV status, political affiliation, socioeconomic background, veteran status or any other characteristic protected by law or in line with our responsibilities as a fair and ethic employer. All employment decisions are made based on occupational qualifications, merit, and business need.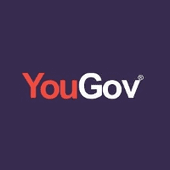 Big Data

London, UK

1,000-5,000

2000
.
Other product manager jobs that might interest you...