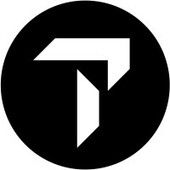 Product Manager

in

Barcelona
Job Description
The Product Manager (PM) is responsible for identifying customer needs, prioritizing features, guiding the work through Lean product management and developing and executing on the product vision and product roadmap. Identifies customer needs to articulate value propositions that will drive the optimum return on investment for their product. Provides vision & direction to the delivery team around value pursuit/requirements, feature prioritization and feature-level acceptance criteria. Responsible for entire product lifecycle including sunsetting of products.
Based in Barcelona, Spain, this PM role will be responsible for helping define and execute Travel Retailing features within Travelport's agency facing portfolio of solutions (Productivity Automator and Smartpoint Cloud). These solutions are Travelport's next-generation agency user interfaces and a key component of Travelport's go-forward strategy, Travelport+. As such, experience in building customer-facing UIs will be a key component of your background.
Accountabilities & responsibilities:
The Product Manager is responsible for the Product strategy and vision and will actively manage the prioritization of the Product roadmap for their Product, collaborating and working with the respective product stakeholders to support the Business Strategy, detailing the target Return on Investment (RoI) using tools such as Profit &Loss and Total Cost of Ownership (TCO) for the product(s) over specified time horizons and prioritizing its features.
Accountable for tracking and reporting on status and metrics; forecasting and monitoring the product TCO and product development/management activities against the agreed plan, managing and reporting potential overruns and the performance against the agreed KPIs, KR and the proposed ROI.
Responsible for working in concert with the Product Marketing team on general market sensing, defining the target customer, what problems they have and the needs the product will address ,developing understanding of how the product measures up to competition, and what makes it unique.
Accountable for executing the product roadmap, facilitating collaboration with internal stakeholders to deliver the product plans and help drive the anticipated value agreed as part of the planning process.
Accountable for synchronizing with the Product Owners to ensure new work is brought into the backlog and prioritized appropriately.
Responsible for collaborating with customers to develop a deep understanding of their customers' market and their business processes; will communicate the product roadmap and actively pursue feedback using the appropriate artefacts.
Evangelizing the product internally and externally
Accountable for managing industry mandates and for executing on the delivery of these.
Responsible for coordinating and leading the governance of the activities associated with the Product. Enabling a review of the interdependencies between products and scrutinizing performance and delivery against the plan.
The Product Manager has content authority for the Program Backlog and is accountable for accepting features as done.
Responsible for researching and staying up to date with market, design thinking, technology and competitor trends through the appropriate use of tools, resources and stakeholders to qualify new product pipeline opportunities, which will help realize the Product Family Strategy, KPIs and KRs. Accountable for using tools and frameworks to make data driven decisions to test out hypotheses.
Responsible for ensuring customers, functional, and market experts are integrated into the Product Management, delivery and architecture teams by agreeing resource requirements with wider product stakeholders.
Experience Required:
Minimum 4 years working in product, consultancy or business analysis
Proven success in building customer-facing shopping and/or eCommerce UIs.
Expert understanding of technical composition, deep functional product knowledge
Deep understanding of tech and travel industry trends and the ability to translate this knowledge into new product ideas
Knowledge and implementation of formal Product Management techniques, tools & principles and Agile delivery methodology.
Comfortable with data and using data to drive decisions
Experience in planning and delivering new products and services as minimum (3 years).
Deep people management expertise to inspire teams to think big, drive outcomes, and challenge themselves.
Leadership skills: portraying passion to motivate others to build great products and create a shared vision.
Communication and influencing skills: adept in communicating technical concepts, scheduling trade-offs and championing new ideas with tech and non-tech stakeholders.
Strong process and governance experience.
Professionally represents the product through compelling product demos
Skills/Education:
Degree in Computer Science, Business or equivalent combination of education and experience
A professional certification such as SAFe PO/PM, SAFe for Teams preferred
Communication: ability to convincingly express the connections between larger business goals and feature backlog items for alignment with Product Strategy
Communicate effectively on the purpose and vision of the product roadmap to the wider delivery team and their role in delivering or contributing to the business outcomes
Influencing skills: capacity to seek consensus and agreement across multiple stakeholders, bringing diverse opinions together
Expertise in usage of relevant tolls for Product Management requirements such as Jira or Aha!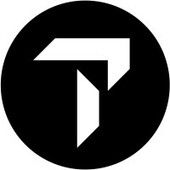 Tourism

Langley, UK

1,000 - 5,000

1971
.
Other product manager jobs that might interest you...