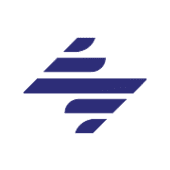 Product Designer

in

Madrid
Job Description
Position in Alcobendas
Solera is a global leader in data and software services that strives to transform every touchpoint of the vehicle lifecycle into a connected digital experience. In addition, we provide products and services to protect life's other most important assets: our homes and digital identities. Today, Solera processes over 300 million digital transactions annually for approximately 235,000 partners and customers in more than 90 countries. Our 6,500 team members foster an uncommon, innovative culture and are dedicated to successfully bringing the future to bear today through cognitive answers, insights, algorithms and automation.
There is an opening for a Product Designer to be based at Solera offices in Alcobendas (Spain). You will drive global product design projects, participating in the complete lifecycle of the product development.
"In the beginning, software was 20% of the process and the human was 80%. If you fast forward into the future, where we are today and across the next five years, software moves to become 80%."
KEY RESPONSIBILITIES
Drive the whole design process of your products, from problem to solution space.
Create cross-device interaction and UI designs and design specifications for desktop, tablet and mobile.
Create realistic flows, prototypes and product concepts with tools like Figma, Sketch, or Proto.io.
Keep a systemic view, making sure that the UI components and screens designed fit perfectly both in specific products and in our Design System.
Grow and maintain our Design System along with the rest of the team.
•Liaise with developers and product managers to deliver our products maintaining our high-quality standards.
Participate in user research activities to get a deep understanding of our customers and their needs.
Contribute to the definition of Solera's UX methodologies, liaising with the rest of the team
ROLE REQUIREMENTS
••Ability and flexibility to multi-task and be adaptive in a fast-paced environment.•
A strategic and innovative product designer capable of creating desirable, feasible and profitable solutions.
•Passion and drive that inspire a high level of professionalism and esprit de corps among employees and peers.
•Well-developed interpersonal and presentation skills.•Able to gain the respect of, and work effectively with the senior management team, employees, customers, government agencies and suppliers.
•Target oriented, entrepreneurial, flexible, and innovative.
•Passion, humility, integrity, positive attitude, mission-driven, and self-directed.
PROFESSIONAL QUALIFICATIONS & SKILLS
+2 years of experience as a Product Designer.
Comfortable working with multiple ongoing projects.
Ability to define the UI and interaction design of a project from scratch, with the support of the rest of the team.
Good collaboration and communication skills to liaise with other teams, and to explain your process and your design decisions. As a product designer you'll need to work with many different stakeholders: business, product, developers…
High level of English.
It is impossible to list every requirement for, or responsibility of, any position. Similarly, we cannot identify all the skills a position may require since job responsibilities and the Company's needs may change over time. Therefore, the above job description is not comprehensive or exhaustive. The Company reserves the right to adjust, add to or eliminate any aspect of the above description. The Company also retains the right to require all employees to undertake additional or different job responsibilities when necessary to meet business needs.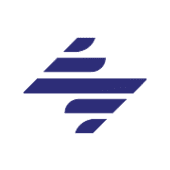 Saa S

Westlake, TX, USA

5000 - 10000

2005
.
Other ui/ux designer jobs that might interest you...