Filled
This offer is not available anymore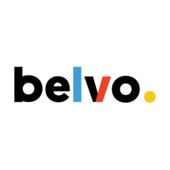 Product Designer

in

Barcelona

or Remote
Job Description
A little bit about us:
We are Belvo, a financial API platform for Latam that enables any company or developer to access and interpret their end-users' financial information, through one easy-to-use API.
We're a highly-technical, passionate and driven team based in Barcelona and Mexico City that is tackling a very challenging problem: connecting fintech innovators with legacy financial infrastructure. We strive to go beyond the limits of what is possible today and to do so in an elegant and developer-first way.
You can read more about us and why we're doing what we're doing here and here.
About the team:

We work in multi-functional squads with 2-weeks sprints. We do weekly planning on Mondays, stand-ups every day and all-hands meetings on Fridays
We are a flexible international team focused on creating cool stuff. Some of us prefer to work together in our Barcelona or Mexico City offices and others prefer remote. For us, there's no difference as long as you have an excellent internet connection
We are not fans of legacy code, so we try to be as clean as possible
After having built many products in the past, we started Belvo using microservices and a scalable infrastructure from day 1 to allow for faster development
Also, we are backed by some of the leading investors in Silicon Valley and Latin America, including Founders Fund, Kaszek Ventures and YCombinator

Your challenge:
Design and deliver user researches, user journeys, wireframes, prototypes, and UI specifications in an agile and collaborative environment

Utilize design thinking methodologies from empathy to rapid prototyping to arrive at creative, intuitive end-to-end experiences our users will love

Communicate a strong point of view–informed by customer insights, data, design principles, and industry trends–yet hold it only loosely

Conduct user research and competitor analysis to inform design decisions and evaluate your designs

Consume our Design System library and collaborate with other designers to its evolution in order to reach design consistency

Give and solicit feedback from other designers in order to continually raise the bar for design quality

Work in a highly collaborative way with the design, product, and engineering teams to build impactful yet cost-efficient solutions

Define and apply core values into your design process
You can be part of the gang if:
Have 5+ years relevant design experience in a Fintech, B2B SaaS or developer-focused products
Experience in fast-paced or startup environment working with Agile methodologies
Extensive experience designing within a design system and maintaining good file hygiene while working within a team of other designers
Have a user-first attitude and ensure we consistently deliver a user-centric culture
Experience with conducting user research and usability testing at scale
Have a good understanding of UX/UI, visual language and principles of interaction design
Team spirit; strong communication skills to collaborate with various stakeholders
Solid knowledge of design tools (Sketch and/or Figma, Studio Invision, Adobe suite...). And willing to learn new ones
Amazing if:
Previous experience in FinTech or Financial Services
Proficient with HTML, CSS and understanding of JavaScript (with frameworks like jQuery, React, & Vue)
Experience on defining digital Brand Identities
Good copywriting skills
Motion and prototyping experience
Our perks:


🏄 1.8km from the beach
🚀 Stock options (we are all owners and this is very important to us)
🔆 Flexible working hours
🔝 Remote friendly
🐶 Pet friendly
🍎 Meals, transport, and kindergarten via flexible compensation scheme
🎊 Paid time off on your birthday
🍒 Fresh fruit every week, all-you-can-drink tea and coffee
🍻 Friday happy hours after our weekly team meetings
🙋 Training Budget
😎 Team building events
🙀 Bank holidays swap inside the same month
🔋 Fitness/ wellness stipends
🚀 Yearly offsite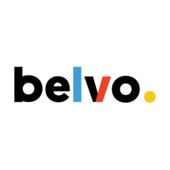 Fintech

Barcelona, Spain

11-50

2019
Belvo enables any app developer to access data from their end users in an easy and scalable way through a single API linked to hundreds of bank (and non-bank) sources.
Other jobs that might interest you...