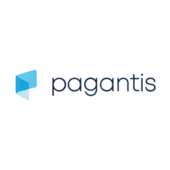 Product Designer

in

Barcelona
Job Description
Description
We are a Spanish Fintech founded in 2011 that provides automated, friction-free consumer finance for eCommerce transactions in Europe, that has been recently acquired by Afterpay.
Afterpay has transformed the way people pay by allowing shoppers to receive products immediately and pay in four simple installments over a short period of time. The service is completely free for customers who pay on time - helping consumers spend money responsibly, without incurring interest, fees or revolving and extended debt. Afterpay is offered by more than 42,500 of the world's best retailers and has more than 6.6 million active customers globally. The solution is currently available in Australia, New Zealand, the United States and the United Kingdom where it is called Clearpay. Afterpay is on a mission to be the world's most loved way to pay.
In the U.S., more than 3.3 million customers use Afterpay and the service is offered by more than 9,000 of the top fashion and beauty retailers across the country including Anthropologie, Forever 21, DSW, GOAT, Finish Line, Levi's, Mac Cosmetics, Ray-Bans and many others. Afterpay's U.S. headquarters are located at the heart of the retail and business district in San Francisco, California.
The role
We are looking for a passionate and talented designer who has demonstrated the use of human centered design principles to create and ship new, innovative digital product experiences.
Afterpay's ambition is to become the world's favourite way to pay for what we call life's little essentials – a new way of purchasing designed for and around our customers' interests. We believe that great design has the ability to engage and inspire. As a product designer on the team you will be responsible for driving solutions that increase consumer adoption and satisfaction with AfterPay.
Our designers are strategic thinkers and conceptual problem solvers who create new products, services and experiences. You'll work closely with product and technology partners during discovery and define phases to gather and translate data, research and insights into usable and engaging applications though ideation sessions, design sprints and creative collaboration.
The role requires a seasoned design crafts person, with hands on skills and the focus to turn conceptual thinking into tangible solutions for critique and user feedback. You will iterate quickly and have responsibility for your designs all the way through hand off and delivery to our engineering partners. You will be the dedicated design voice through the development and deployment phases, seeing your work in the hands of end users.
Key Responsibilities
Work closely with product and business partners to discover and define customer and merchant pain points and opportunities for product enhancement / innovation.
Solve complex design challenges through the participation in and curation of design programs covering research, journey mapping, sketching and high fidelity design of solutions.
Design and socialize low/medium fidelity solution prototypes for validation and feedback.
Hand-off validated product designs to development teams and oversee implementation.
Informally mentor junior design practitioners in best practices, process, and methodology.
Requirements
Minimum of 7+ years experience in the digital product design field.
Experience working autonomously and leading independent initiatives.
Strong design point-of-view and comfort with challenging personal opinions.
Experience participating in / facilitating design research, design sprints & ideation sessions.
Ability to turn conceptual and abstract thinking into tangible product design solutions.
Ability to communicate ideas and design decisions effectively.
Craftsperson, strong skills and experience in Figma and design prototyping tools.
Experience working from and contributing to established design systems / design language.
Experience working with design technologists or prototypers.
Experience working hands-on with engineers and product managers in a fast-paced environment.
Benefits
Great working environment.
Career development opportunity
Competitive salary
Friendly and supportive team.
Opportunity to constantly learn new technologies and grow as a professional according your own interests.
Flexible Compensation Plan: Restaurant/ Transport/ Nursery tickets.
Extended annual holiday leave.
Flexible working hours.
Half day Fridays.
Equipment of your choice (HW, OS and IDE).
Private Health Insurance.
Referral Bonus.
Training Programs.
Fresh Organic Fruit, Coffee & Tea.
Gym.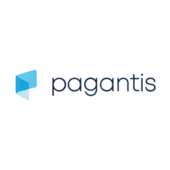 Fintech

Madrid, Spain

50-200

2011
.
Other ui/ux designer jobs that might interest you...