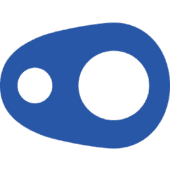 Product Data Scientist

in

Madrid

or Remote
Job Description
What do we do at Graphext?
We are a team of 21 people who develop software for people with a business, economics, biology, engineering or journalism background to enable them to do advanced data analytics without knowing how to write code. Our tool is designed for creative people who find existing products like Excel, Tableau or Power BI too limited .
We allow them to perform analyses that are more "predictive" and "prescriptive" than descriptive. Graphext projects are built to give people with the same power of analysis as if they had studied Maths or Computer Science and know how to write code in Python or R. Currently, Graphext has over 50 different use cases that we have identified so far, from developing new drugs to understanding why some crimes are growing or why the employees of a company are leaving.
Current data science methods demand learning to code in Python or R, something that can take years. They don't guide you either and don't help you discover what methods and techniques are appropriate for different kinds of analysis - data cleaning, enrichment, modelling - in order to solve many business problems. These tools aren't very interactive and, often, you can only work with structured data. They miss all the possibilities we now have to analyze texts and images thanks to AI's latest advancements.
What does the product look like?
Go and check in our web to see how the product works.
Our Youtube channel, presents more detailed videos introducing you to the product and taking you through some use cases.
We also regularly post projects we do ourselves, with clients and collaborators on our Twitter and Blog.
How is this company doing?
Graphext started at the beginning of 2014. The two co-founders, Victoriano and Miguel, spent the first years building another product, Contexto, that inspired them to raise money from venture capital (Kfund is our main investor) to build Graphext (2017). To this date, the company has received over 3M euros in funding.
At the same time, we also keep growing our revenue as we sign more and more customers every month.
Who are we looking for?
You will work in our data science team. Our data science team is divided into two: data science engineers and product data scientists. While our data science engineers are focused on writing code to apply machine learning algorithms for the internal workings of the product, product data scientists focus on understanding business problems and design solutions with our available features at Graphext as well as helping the data science engineers develop new features.
This position requires a curiosity about real-world problems, good communication skills and an ability to fully interrogate problems. On top of this, you should have a solid understanding of the whole toolbox available to solve data problems.
At the same time, we also expect our product data scientist to act as our own data scientists to find insights about our own users with all the information we collect about our product usage. We released a freemium version of the product last summer and we already have information about thousands of data analysts which is crucial to interpret to make strategic decisions on sales, marketing, and product.
What we are expecting from you
📊 Data Skills
You have a degree or some form of education related to data science (CS, Math, Physics, Engineering degree...)
You are pretty familiar with Python and/or R libraries to do data cleaning and data exploration like Pandas or Tidyverse.
You have some experience with SQL and APIs.
You have developed data models of some form: regressions, decision tree, xgboost, ARIMA
🗣 Communications and soft skills
You speak good English.
Verbal and writing communication skills. Being able to summarize the calls and email you have with a customer is essential for the follow-ups of your teammates.
Curiosity and interest for data science, data analytics and business problems.
Being a chatty person who normally has more questions than answers.
Energetic, self-motivated, goal achiever, ambitious .
Empathetic, storyteller.
Fast learner, flexible, risk taker.
Committed, organized, proactive.
Extra points if you...
Have previous experience with NLP or Computer Vision.
Have previous experience working with Business Intelligence tools like Tableau, Power BI, Metabase...
Speak Spanish as well as English.
Have previous experience in start-up environments.
‍
What is it like to work at Graphext?
🎳 About your teammates
Leading the data science team is Thomas, who joined Graphext almost 4 years ago. He has a PHD in AI and Adaptive Systems. Beyond his academic experience he also worked for another startup in the UK for 4 years developing physical simulations for adaptive experiences in video games. He is German, but speaks Spanish perfectly. On his side we have Jorge who joined Graphext while he was still a student of Maths and CS, after 3.5 years, he has become a senior data scientist engineer crucial for the core development of our platform.
Mariadel is the other product data scientist of the team, you will work very close to her. She came to Graphext in 2020, weeks before the first lock down. She studied Maths and CS in Granada and did a Master degree at AFI, where she now teaches classes on data science.
Since we are still a relatively small startup - 21 people in total - you will also be very close with the rest of engineers, product manager, marketing and sales. Check out our team page.
💰Compensation plan
We offer a competitive salary.
You will choose the machine which you would like to work on. Most of us are using Macbook Pro or MacBook Air. You will decide if you prefer Windows rather than MacOs
🕰 Where and when
This is a remote position. Since the COVID-19 started even though we have an office in central Madrid, the entire team is now working remotely.
We are really flexible about how you administer your time.
Really flexible about your vacations too. Just coordination with the rest of the team is required. We offer 23 days of holidays per year + your local holidays.
🏺Our core values
Our culture is based on responsibility. We are still a small company and we don't want to have more managers and individual contributors. We focus on hiring people we can trust without supervision and with a strong motivation to keep growing as a professional.
We like honesty and transparency. We believe most big issues arise as a result of small misunderstandings and a lack of communication.
We do our best to create an environment where people can speak freely as well as being authentic and empathetic with other team members.
We try to to have as few meetings as possible.
Even though we are a startup, we play a long game, and take care to avoid burnout. If you want or need to work many hours one day because you had flow, you were inspired or there was an emergency, you will work less the following day. You are not going to be sprinting for weeks.
We have a global mindset. Even though most of the team members are Spanish we are open to hiring anybody from anywhere. We make sure peoplcomfortablertable communicating in English. Everything is documented and reported in English.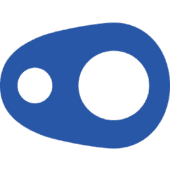 Big Data

Madrid, Spain

2-10

2015
Graphext company page is empty
Add a description and pictures to attract more candidates and boost your employer branding.
Other data engineer jobs that might interest you...