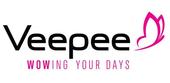 Principal QA Engineer

in

Barcelona
Job Description
The vente-privee group has consolidated its various European brands, together made up of 6000 employees, under one unified conglomerate: Veepee. This coalescence marks a new chapter in its European history.
With Privalia, vente-exclusive, Designer & Friends, Zlotewyprzedaze, Eboutic and vente-privee, Veepee achieved a 3.7 billion Euro turnover as of 2018. Present in 14 countries now, Veepee is taking a leading role in the European digital commerce landscape.
Our 6000 employees have chosen a job at Veepee to spice up their daily lives! Our teams implement new technologies to fuel our strategies, offering our customers the best possible experience.
Are you eager to learn? Veepee offers you a variety of trades to develop your career, enabling you to renew your skills constantly. Tech, logistics, sales, marketing, sales production: join us on an exciting, digital-centered journey.
In 2018 we launched <vpTech/> - the IT community of Veepee. Our teams are widely distributed within the offices in Paris, Lyon, Nantes, Nice, Barcelona, Brussels, Warsaw, Amsterdam and Tel-Aviv.
The Engineering organisation has seen the addition of several transversal functions, who are responsible for carrying specific responsibilities over the topic of the transverse technical governance, of interest to the whole organisation.
The Principal QA and their team, the Quality Management Service (QMS), are key contributors to the success of this initiative, and they do so by driving the topic of software quality at Veepee, federating the QA community and coaching its members, leading transversal topics and assessing and reporting on the technical maturity level of the whole organisation.
While a high-level technical proficiency is required, people skills (a.k.a. soft skills) are paramount for succeeding in the objective to bring a large number of people to row in the same direction. The role requires managing engineers part of the QMS team.
Responsibilities:
Define how the different functions operate regardless of their Tribe
Maintain the mission statement and key objectives of the function. Whereas the technical guidelines define what we expect from product teams, the function's mission statement and objectives define what we expect from individuals.
Capture in the technical guidelines what makes a product successful from the point of view of software quality. Guidelines don't dictate how a given team member should work, but what are the technical traits that we expect to see from all products within the organization. In that regard, different transversal functions may have different (but complementary) opinions about what matters: from data hygiene, to test practices, and resilience in production.
Help establish, share and maintain a technical maturity model providing common methodologies, practices and tools we expect individuals in the function to adopt for fulfilling their mission.




Organize a community of practice around the function
One key aspect of the role is ensuring that staff members have a sense of belonging both to their Tribe and to a transversal community of practice. The starting point for that is uniting people behind a common vision and objectives for the role, but also some "community management" such as organizing events, discussions, and information sharing among the group.




Assist Domain and Tribe managers to recruit and grow representatives of the function
Assist Domain and Tribes managers in hiring and evaluating the various specialists inside their Tribes.
Contribute to the on-boarding process by relaying key information to help new recruits achieve fundamental objectives related to their function.
Organise coaching sessions to train and help people in the function, to improve their skills and have a better understanding of the mission statement, key objectives, technical guidelines, established methodologies, practices and tools.
Provide guidance, training, or assistance where necessary. Assist cross tribe initiatives in order to provide help and improve the coordination between functions from different tribes working on the same initiative.




Assess, advise, follow-up and report on our products technical maturity
Provide data and guidance to vpTech top management and Lead ITs, regarding our information system technical maturity, raising alerts when necessary. Lead ITs need visibility into the technical indicators of their Tribes to drive the teams toward their objectives, in a sustainable way. Whenever significant deviations from the desired state, or risks, are detected, guidance can take the form of recommended OKRs that the Tribes should take on for a given quarter, in order to mitigate risks.
Requirements:
Minimum 5 years of hands-on experience as QA engineer as part of a team or a transversal organisation
Hands-on experience with one or more major software testing practices (TDD, BDD, ATDD, etc...)
Experience with test automation practices and tools
Must have strong opinions on software quality management and how to integrate it into the software development lifecycle
Strong communication skills, good level of English language (oral and written) required
Knowledge of at least one programming language amongst Java, C#, JavaScript/TypeScript (NodeJS) is a strong plus
What we offer:
The dynamic and creative environment within international teams;
The variety of self-education courses on our e-learning platform;
The participation in meetups and conferences locally and internationally;
Up to 3 days of remote work per week.
Belonging to Veepee, <vpTech/> is one of the biggest Tech community in Europe with more than 1000 IT collaborators around Europe.
From Warsaw to Barcelona, through Lyon, Nantes, Lausanne, Tel Aviv, Brussels, Nice, Amsterdam and Paris, all our projects are developed in a functional environment with a wide skills variety where you'll be sure to find your place, no matter the technology you want to work with.
If you love to try things why don't you jump on this new adventure?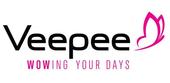 Ecommerce

Saint-Denis, France

5000 - 10000

2001
Veepee company page is empty
Add a description and pictures to attract more candidates and boost your employer branding.
Other quality assurance jobs that might interest you...