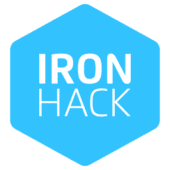 Paid Acquisition Marketing Manager

in

Madrid
Job Description
Ironhack is an education startup that was founded to disrupt the way tech education works!
Doesn't it seem odd that we've been learning the same way since the Industrial Revolution? Virtually all industries are pushing the limits on how to do things faster, better, and more efficiently. Yet, for the most part, people feel stuck on a 4+ year (and usually quite expensive) path that often results in an unfulfilling career path.
We empower students to create a new path - one that leads to meaningful careers in software development, product design or data analytics in a fraction of the time and cost of traditional education.
Our higher purpose is to transform the education space to be unapologetically outcomes-driven. Whether students are looking to change careers, get a promotion, skip University, or start their own company, we work tirelessly every day to make sure this path is as quick, immersive, and accessible as possible. Hearing these success stories is what gets us out of bed each day, excited to come to work :)
It's with this mindset that we've become one of the key global players in bridging the digital skills gap, serving both those looking to get into tech, as well as the companies hungry for tech talent.
Quick facts:
● Founded in 2013 by Wharton and Harvard grads
● Operations in Miami, Madrid, Barcelona, Paris, Mexico City, Lisbon, Amsterdam, Sao Paulo and Berlin
● 100% YoY Growth (help us to keep it going!)
● Graduated over 6500 students
● 100+ global team members
● Venture capital backed
Summary
● Help formulate and execute the paid acquisition (paid search, paid social, display, affiliate, influencer, etc.) marketing strategy in collaboration with our agency for the global Ironhack brand
● Identify opportunities in growing our student applications through data-driven analyses
● Project manage & help implement key actionable items to continuously improve the performance of our paid acquisition channels
● Work collaboratively and effectively with colleagues on the Global Marketing Team and designated campus marketers
Responsibilities
Collaborate with our Paid Media agency to ensure they deliver on assignment and goals
Work closely with internal stakeholders to support campuses and local markets with their needs
Manage creative assets and help develop a testing framework to continuously improve paid channel performance
Leverage data and analytics tools to determine the effectiveness of campaigns and constantly optimize. Establish and coordinate a strong culture of test, learn and iterate to increase ROI
Maintain and review key performance metrics across multiple reporting dashboards to ensure we are efficiently working towards targets
Work with global and local teams to ensure global product launches (e.g., new vertical) and marketing initiatives (e.g., webinars, scholarships, events, content) are shared
Develop and share learnings and best practices from global with other markets; likewise, understand and apply (where relevant) learnings from local markets
Requirements
You have a degree in Marketing or in a related field
3-5 years working in optimising performance marketing campaigns with a focus on acquisition (key channels include paid search and paid social)
Excellent written and verbal communication skills in English
Analytics experience; we need someone who understands the key performance metrics and the connection between those metrics and further down-the-funnel performance
Results-focus: you are very focused on delivering on your commitments and goals
Problem-solver: you identify the issue and proactively work towards solving it
Creative person: pay attention to industry trends and knows what type of messaging resonates best with our target audience
Flexible: you have experience working in a fast-paced environment and know how to prioritise your tasks to focus on the items that will have the most impact
You are passionate about the Education sector and driven by our mission of changing people's lives
You are a great collaborator and have a distinct growth mindset; You don't accept "it can't be done" and instead figure out a way to make it happen
#Perks
● Competitive salary
● Flexible work environment
● 100% Employer-paid healthcare (for US + LATAM full-time employees)
● Tons of amazing events with our students and community of instructors
● Learn to code, design, or analyze data: enroll in our part-time courses for free!
● Unlimited sick policy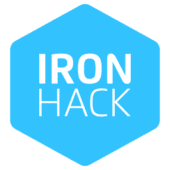 Code School

Madrid, Spain

50-200

2013
.
Other marketing jobs that might interest you...