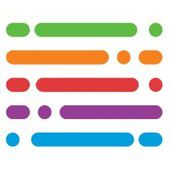 Mid Software Engineer - Groovy/Java

in

Barcelona

or Remote
Job Description
Are you an engineer with a strong interest in building Groovy applications? We have open positions for someone to join our team and develop a critical open-source technology used by thousands of scientists and engineers.
We are looking for a developer with experience in building Groovy applications. We require a proactive candidate who thrives in fast-paced environments and who wants to invent the future. The ideal person has substantial experience in designing and implementing modern, data-intensive architectures. Previous work with highly scalable, distributed cloud systems is a plus.
*Full Time position - Mid / Senior role.
About you:
Solid experience with Java & Groovy
Parallel programming skills & HPC.
Experience with Domain-Specific Languages (DSLs).
Experience with Gradle building system.
Ability to write high-quality, efficient, and testable code.
Nice-to-have
Proficiency with Docker and related toolset.
Experience with Kubernetes deployment model and operations.
Experience with Elasticsearch and InfluxDB databases.
Understanding of how to deploy systems for cloud applications.
Knowledge of one or more cloud vendor services and APIs.
Experience with scientific data analysis workflows and execution engines.
Experience in bioinformatics and genomics.
A maintainer or a proven track of contributions to open-source software projects.
Why join us?
By learning from and with each other, we ensure our ability to drive innovation and make better decisions toward our mission. Most importantly, our culture provides a genuinely fun, inclusive, and challenging environment that will allow you to grow while making a huge difference in human health and beyond.
What will you find working at Seqera Labs?
- Flexible work hours, and remote-friendly culture.
- International working environment with more than 10 nationalities.
- Passionate & talented team.
- Continuous skills development, including budget for training.
- Team retreats and bonding activities.
- A culture where your opinion is valued and your decisions have a real impact on the industry.
- Excitement of a fast-growing startup in a constantly changing environment.
- Great benefits, including private health insurance, mental health app subscription (Oliva), employee equity, and more to come.
About Seqera
At Seqera Labs we develop software that simplifies complex data analysis pipelines. These pipelines are used for the analysis of data like DNA sequences and fMRI in applications spanning research, agritech and the clinic. Our software enables scientists to create and securely deploy their data applications in the cloud or on traditional high-performance computing infrastructure.
We are the leading provider of open source workflow orchestration software: Nextflow. We connect data pipelines, cloud infrastructure and enable collaboration across life sciences, healthcare, imaging and machine learning. Nextflow is used by thousands of organizations of all sizes—from startups to large enterprises— to manage their data analysis and get results fast.
From personalized immunogenic vaccines to sequencing-based diagnostics, Seqera's customers are performing the most critical work on this planet. We believe in a future where scientific applications and massive datasets join forces to deliver incredible outcomes.
You should know
Seqera Labs is proud to be an equal opportunity employer. However you identify or whatever your journey to this point, we welcome all candidates to apply for the position that inspires them. Come join us and help us build a global company that everyone is proud to be part of.
As we scale, we constantly improve our in-office and WFH environments and learn to help everyone have the best setup for our company's success and your personal development, while always keeping the human touch in every aspect of our lives.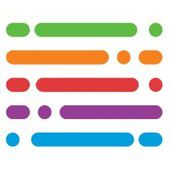 Data Analysis

Barcelona, Spain

11-50

2018
.
Other backend developer jobs that might interest you...