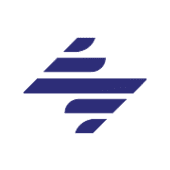 Mid Big Data Engineer

in

Madrid
Job Description
Solera is the world's leading provider of software and services to the automobile insurance claims processing industry. Created in 2005 with a vision to transform the way the industry operates, Solera is now active in over 70 countries across six continents. This opportunity is based at Solera offices in Madrid (Spain).
Our team develops global solutions and is part of an ambitious new program to redesign the way we extract insights from the data. Not only the team is responsible for the insights, but has control on the end to end process, starting from data acquisition. You will be exposed to learning new technologies and to develop yourself professionally. We are organized as a tribe, with multiple squads and no hierarchies, just a group of volunteers willing to make our future happen.
KEY RESPONSABILITIES
Read, extract, transform, stage and load data to selected tools and frameworks (cloud and on premise)
Work closely to product and reporting team to integrate your work into current production solutions.
Process unstructured data into a form suitable for analysis
Support business decisions with ad hoc analysis as needed
Filter and "clean" data by reviewing computer reports, printouts, and performance indicators to locate and correct code problems
Monitoring data performance and modifying infrastructure as needed
ROLE REQUIREMENTS
Strong analytical skills with the ability to collect, organize, analyze, and disseminate significant amounts of information with attention to detail and accuracy. Enhance data collection procedures to include information that is relevant for building analytic systems.
Obsession by accuracy data and automate processes.
Solid problem-solving skills, supported by a logical, methodical and thorough approach to implementation.
Knowledge of data cleaning, wrangling, visualization and reporting, with an understanding of the best, most efficient use of associated tools and applications to complete these tasks
Specify quality checks that assure QA in data and one SVOT
Excellent interpersonal and communication skills to establish and maintain collaborative work relationships at all levels.
Good writing and oral communications skills in English
PROFESSIONAL QUALIFICATIONS & SKILLS
Must have:
Strong knowledge of and experience with SQL
Technical expertise on big data environments such Hadoop ecosystem
Experience processing large amounts of structured and unstructured data, including integrating data from multiple sources.
Programming experience ideally in Spark, Java or Python and ability to learn new coding languages and programs
Technical expertise regarding data models, database design development and data mining.
Experience in production support and troubleshooting.
Hands on with "can do" attitude
Highly desirable:
Deep knowledge of data mining, machine learning, natural language processing, or information retrieval
Experience in MapReduce is a plus.
Agile methodologies
Platform experience, JIRA, Confluence
SOFT SKILLS
High communication skills
Team player
Intellectual curiosity
Analytical skills
Self-management
Pro-activity
Out of the box thinking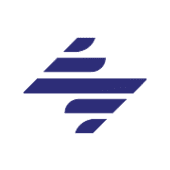 Saa S

Westlake, TX, USA

5000 - 10000

2005
.
Other data engineer jobs that might interest you...