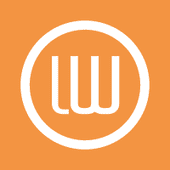 Manual QA Engineer

in

Valencia
Job Description
Are you seeking a unique Software QA Tester job within an innovative technology firm which is trying to save the world from Google Translate? Language Wire is an international software development company, that focuses on linguist tools for professional translations for companies around the world. Headquartered in Copenhagen Denmark, it has numerous offices around the world, including Gdansk, Kyiv and Valencia.
Due to continuous growth and the request for many new features, the Software QA Tester will be contributing to the development of next generation on-line professional linguistic software.
This Software QA Tester job involves you executing mainly manual but also automated software test on our connectors (plugins) for different CMS's or PIM's as well as on our API's. You will also be responsible for finding and reporting usability problems, bugs, and glitches. Ultimately, you will ensure that our products, applications and systems work smoothly and correctly.
Responsibilities and Duties:
Execute an extensive array of manual tests, on our portfolio of connectors (Sitecore, EpiServer, InRiver, Drupal, Typo3, HubSpot, etc.) via the web browser, and report bugs / problems found
Execute an extensive array of regression tests and report any problems / regressions found
Create and develop test plans for our new features, while also improving the test plans for our current features
Analyze the performance of our services and report any regressions / problems / glitches found
Writing runbooks/documentation regarding our translation/test process
Requirements
At least 1 year of Manual/Automated Software Testing experience
Basic Javascript / HTML / CSS knowledge
Basic experience with debugging using the Chrome/Firefox/Safari developer console
Keen eye for details
Patience
Ability to execute repeated daily manual tests and be able to detect any problems/regressions
English skills (job will be in English)
Nice to have:

At least 2-3 years of Manual/Automated Software Testing experience

Experience debugging Javascript via Chrome
Benefits
LanguageWire is a community where communication is open, informal and friendly. The fact that we respect each other personally and professionally promotes collaboration and a positive social environment. We celebrate success and giving and receiving feedback and recognition is a natural part of our corporate culture.
Technology is a big part of what keeps LanguageWire ahead of the competition, but we never forget it's a business built and powered by people. We ensure that our entire team is happy in what they do, and everyone has the tools they need to achieve. Because at the end of the day, that's why our customers love to work with us – they enjoy working with a team of enthusiastic people!
Other benefits:
99 great colleagues in different business departments.
Excellent location (20 min walk to the city center) in cool and modern offices
Working in an international environment—more than 20 different nationalities
Freshly ground coffee from the coffee machine and free fruit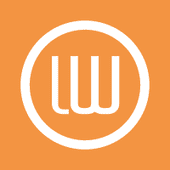 Saa S

Copenhagen, Denmark

200-500

2000
.
Other quality assurance jobs that might interest you...