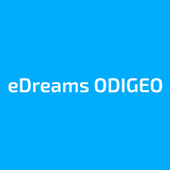 Lead UX Researcher

in

Madrid
Job Description
eDreams ODIGEO, the world's largest online travel company in the flights sector and the largest publicly traded European e-commerce company by profitability, with more than 17 million customers in 45 countries worldwide. With five well-known brands; Opodo, GO Voyages, eDreams, Travellink and Liligo, the company offers the best deals on regular flights, charters, low-cost airlines, hotels, cruises, car rentals, holiday packages and travel insurance to its clients.
As a Lead UX Researcher, you'll be responsible for leading a team of both qualitative and quantitative researchers while also driving independent research to validate product hypotheses and identify new opportunities. You'll establish standards and processes for this team while driving a strategic customer-focused vision that benefits the whole company by always balancing the user and the business needs.
By joining eDreams ODIGEO you will have all the tools needed at your disposal in order to deliver value to the business and to our customer base. From online tools to our state of the art UX lab you will be able to support our ability to apply a customer-focused and data-oriented approach to our overall process.
We're a fun-loving UX Research team that's passionate about many things, including learning, sharing knowledge, innovation, and best-in-class user experiences.
Key Responsibilities:
We are looking for someone that can build cross-functional relationships while representing UX Research
Manage and mentor a team of UX Researchers
Collaborate with Product Design, UX Writers and Product teams over the course of the agile product development lifecycle.
Deliver innovative operating procedures that can scale as the team grows to maximize efficiency and business impact
Align business goals and priorities with user needs in order to support the company's strategic direction.
Advocate a customer-focused culture by educating and evangelising the benefits of research, sharing knowledge, and promoting key research insights.
Prioritise research activities, create project plans, and ensure on-time and quality deliverables from team members.
Drive the synthesis of qualitative and quantitative data from various sources and stay connected to evolving business needs to embolden findings and recommendations.
Guide business decisions and drive change by ensuring that key findings are actioned, extending the impact of the research and insights team.
Work with teams across the company to gather customer data sources to align insights and identify new research opportunities.
Support the planning, facilitation, analysis, and synthesis of various qualitative methodologies, including usability studies, diary studies, ethnographic field studies, card sorting, guerilla studies, and more.
Lead internal workshops to gather requirements and align stakeholders who may span across multiple departments.
Identify and introduce new research methodologies and tools as appropriate.
Lead the creation of centralised research and insights data, guidelines and various resources for the benefit of the company.
Required qualifications:
Master's degree or PhD in Computer Science, Human-Computer Interaction, Cognitive Science, Statistics, Psychology, a related field, or equivalent practical experience
Minimum 5-years experience in a research role
Minimum of 2-year experience as a manager
Experience directly managing across different research methodologies
Experience working with cross-functional executive-level stakeholders and influencing business strategy
Experience directly conducting primary research (either qualitative or quantitative) end-to-end (i.e., designing, fielding, analyzing and reporting out data)
Experience building teams over time through hiring, growing, and retaining high-performing researchers
Track record of translating research into business impact
Excellent communication skills to deliver data-driven, strategic, recommendations to the business
High level of English communication both verbal and written.
What do we offer:
We support a phenomenal lifestyle and work-life-balance with our flexible hours and flexible remote work policy.
A free eDreams Prime subscription to benefit from significant discounts on your travels,
Competitive compensation package with an attractive bonus structure,
Excellent environment for continuous growth and learning: with our Learning & Development programs, you will have access to tech talks, internal soft skills and technical skills training, language lessons, external events and industry conferences,
Free subscription to O'Reilly Online Learning,
Fast-track career development: with our unique programs, you are always working towards the next step on your career path,
We also have for you a Ticket Restaurant benefit & unlimited beverages and coffee for free at the office (with many types of milk alternatives) because we like our eDOers happy and healthy
A phenomenal lifestyle and work-life-balance,
New to the city? We also offer great relocation packages,
Additional prizes and awards for a variety of team and individual achievements,
Fun at work: at eDreams ODIGEO, work and fun go hand in hand!
… And the opportunity to work on a dynamic, dedicated, fun and passionate team of professionals. We journey together!
Come dream with us and join us now!
We are an equal opportunity employer and value diversity at our company. We do not discriminate on the basis of race, religion, color, national origin, gender, sexual orientation, age, marital status or disability status.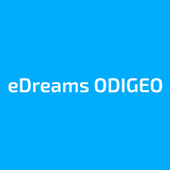 Travel

Barcelona, Spain

1,000-5,000

2000
.
Other ui/ux designer jobs that might interest you...