Filled
This offer is not available anymore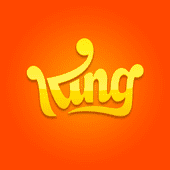 Lead UI Designer - New Games

in

Barcelona
Job Description
We've just launched Crash Bandicoot - On the Run, but that's not all our New Games teams are working on.
We are looking for a talented and multi- skilled Lead UI Designer with a passion for games, graphic design and great user experiences. In this role, you will be leading a small team in creating and executing UI on one of our exciting new projects in our New Games business
Your role within our Kingdom
Working closely with the projects Art Director you will collaborate with a wide array of different crafts from Art and Tech to Game and UX Design. Your focus will be to design, create and implement, best- in- class UI that is on style and fitting for the game and its audience. You will set the UI style with the Art Director and lead UI staff in high fidelity execution through solid management skills and world class guides and documentation.
If you are an experienced UI artist with leadership experience and a passion for creating amazing mobile game experiences for the next generation of King players, then we want to talk to you.
Skills to Create Thrills
In the role of Lead UI Designer, you will be able to demonstrate the following set of skills
Top level of creativity with a passion for games and player centric, interactive experiences

The ability to create visually appealing, user- friendly, UI art assets that are cohesive to a wide array of different visual styles and to an exceptional level of polish

The technical ability to implement UI content (static & animated), in- game, utilising industry standard techniques and workflows

An expert in visual communication with an ability to quickly create concepts, user flows, prototypes and/or mock- ups to communicate your ideas

An understanding of the limitations and nuances of displaying UI or user information to players on mobile devices, including

Visual hierarchy

Player onboarding

Information optimisation

The basics of haptic feedback

An in- depth understanding of all fundamental graphic design principles, such as

Typography

Colour Theory

Shape language

Layout design

Excellent knowledge of industry standard applications such as

Content creation packages like the Adobe Suite (Photoshop etc.)

UI/UX prototyping tools, such as Proto.io, Sketch, Adobe Xd

Game development tools such as Unity or Unreal

Knowledge of technical constraints, optimization and implementation

Full spectrum UX/UI capabilities, able to cover UX when needed and key partner for UX Researchers

Strong Motion Design skills, an ability to animate text and transitions with flair

Versatility with a dedicated, autonomous and skilled approach to game and visual design challenges

Strong listening and interpretation skills, with an ability to decipher game designs and how to visualise them effectively

Strong communication skills (verbal and written) with an ability to confidently present ideas and concepts to groups of people as well as teaching new skills to other artists

Experience creating guidance documentation, including and not limited to Style Guides

Strong organizational skills with an ability to both organise your own and your team's work and plan effectively with project leads.

Experienced leader who drives results from others through clear feedback and performance management

A natural coach who is considered a 'go- to- person' in and outside of craft

An innovative spirit, happy to go beyond the assigned tasks, actively seeking responsibility
Bonus Points
Previous experience of working in casual mobile games, including live operations

Skills in animation and Visual FX
A portfolio demonstrating all aspects of your skill is required.
About King
King is a leading interactive entertainment company for the mobile world, with people all around the world playing one or more of our games, including franchises such as Candy Crush, Farm Heroes, Pet Rescue and Bubble Witch.
We have 249 million monthly active users as of fourth quarter 2019 across web, social and mobile platforms. King was acquired by Activision Blizzard Inc. (Nasdaq ATVI) in February 2016 and operates as an independent unit of the
company.
A Great Saga Needs All Sorts of Heroes
Making games is fun. Especially when you do it with people who share the same idea of what makes a good workplace great. We design games for everyone, no matter where they are or who they are, and we employ all sorts of people from all kinds of backgrounds to bring them to life. Truth is, we simply cannot expect diversity in our players and originality in our games without first nurturing it in our people. A great saga needs all sorts of heroes.
Making the World Playful
Making the World Playful is what inspires us to create new experiences and raise the bar. It's what makes King a place where we can all dream bigger, continue to add innovation to our games, broadening the portfolio and exploring new territories in mid- core and casual. We take the art and science of gaming to the next level through our curiosity for the unexplored, passion for games, respect for each other and love for our players – and we're not afraid to have fun along the way. In fact, together with our parent company Activision Blizzard and experts around the world, we believe having fun is good for you. There has never been a better time to join us. We're dreaming bigger and see a world of possibilities ahead. If you share our passion, our values, and our hunger to shape the future, join us in Making the World Playful!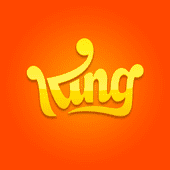 Games

Privately Held

 London, United Kingdom

1001-5000 employees

2003
King is a leading interactive entertainment company for the mobile world, with people all around the world playing one or more of our games.

We have developed more than 200 fun titles, and offer games in over 200 countries and regions. Our franchises include Candy Crush, Farm Heroes, Pet Rescue and Bubble Witch. We have 340 million average monthly unique users, as of second quarter 2015, across web, social and mobile platforms.

At King, we design games with a broad appeal, which allow people to play for a moment, then move on with their day and pick up their game later. Our games are also synchronized across platforms, allowing players to switch seamlessly between devices and platforms and continue their game wherever they left off, so they can play anywhere, any time and on any device. For us, this is encapsulated in the idea of bitesized entertainment.



King has game studios in Stockholm, Bucharest, Malmö, London, Barcelona, Berlin, Singapore, and Seattle, along with offices in San Francisco, Malta, Seoul, Tokyo and Shanghai.


Other ui/ux designer jobs that might interest you...