Filled
This offer is not available anymore
Lead/Senior QA Software Engineer

in

Barcelona
Job Description
At Kantox, we are looking for a talented Software Engineer to grow our testing efforts and help us in the successful delivery of innovative FX solutions. You will be part of Engineering as a quality advocate
The Kantox Engineering Manifesto
Kantox is a team sport. Our engineering culture is devoid of egos yet we take great pride in our work. We believe in constructively challenging each other pushing our knowledge, code, processes to the absolute limit.
Our processes are based around continual self improvement, continuous code integration and deployment.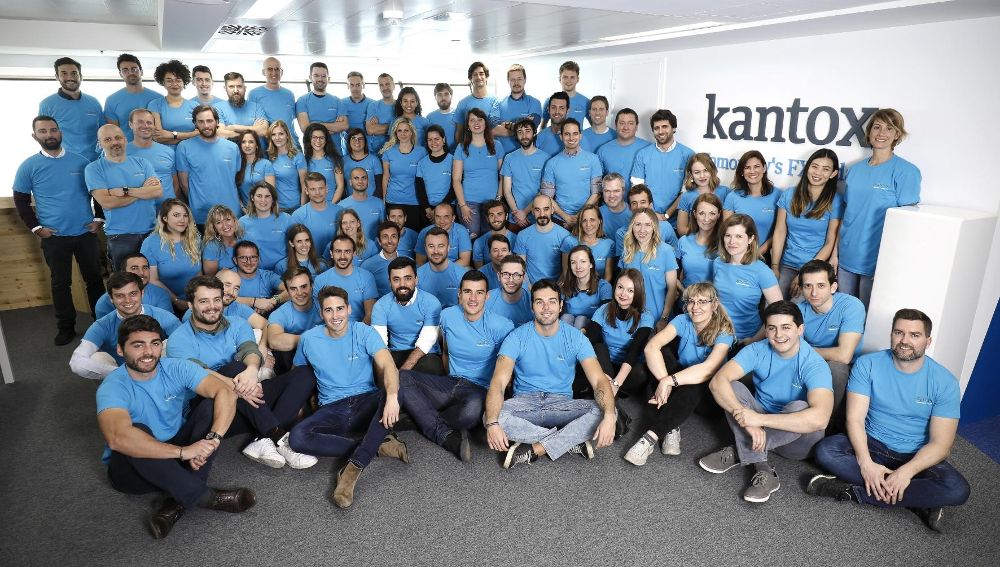 About the team
Although the whole Tech Department is responsible for the quality and reliability of the platform, from the QA Team we aim to make our contributions at different stages of the development. For example, we help Product Owners to produce product requirements that can lead to a meaningful feature. We also assist developers to write thorough automatic tests to cover all possible scenarios. Additionally, we can write tests and run E2E and integration tests while constantly keeping an eye on details.
Your mission within Kantox
Collaborate with Product and Development teams to clarify feature requirements/user stories before development begins
Work closely with Developers to ensure requirements/user stories have adequate automated test coverage (back-end, frontend and API)
Carry out exploratory testing to uncover hard to find bugs not discovered by automated tests
Brainstorm and communicate test ideas, identify quality risks and help the team become better at testing
Mentor other engineers on good test practices and methodologies.
Who you are
You are creative and passionate about testing
You are both technical and product oriented
You are eager to learn, develop skills and knowledge
You have a solid understanding of object oriented programming and clean code practices
You have prior experience as a developer (any language). We use Ruby, Elixir and Java.
You have experience with infrastructure

You have experience in fintechs (not banks)
You have experience in a leadership position
You can use the Unix command line
You have experience in automation frameworks (RSpec, TestNG, Selenium, Webdriver, Capybara)
You are capable of writing tests yourself
You are familiar with version control systems (Git and Github)
You have excellent communication, organization and interpersonal skills
You have a Bachelor or Master's degree on Computer Science or related field
You have at least 5 years experience as QA
You are fluent in English
It would be great, but not required, if you have:
Experience in the financial industry (Fintech)
Hands-on experience with virtualization and infrastructure tools (Docker, Kubernetes, Ansible, AWS) and Continuous Integration infrastructure (Jenkins or similar)
You also speak some other language (Spanish or French)
Our culture
An environment of innovation, accountability, and constructive feedback
A diverse and multicultural team of over 40 different nationalities
Grow your role and build your career with our learning and development opportunities.
A collaborative and inclusive culture of sharing and teamwork. Build connections for life.
Hybrid working and flexible hours so you can work when and where you feel best
Some testimonials: "The culture and the people at Kantox make me want to recommend Kantox as a place to work. There is a good balance between learning and growing and support from fellow team members. I feel like the people are very welcoming and make Kantox an easy place to feel at home."
What we offer:
We can sponsor visa processes to Spain for this position
Sponsored learning budget
Free private health insurance
Free Spanish, English and French lessons
Relocation package if needed
Flexible working hours with an intensive Friday schedule
Hybrid work model, at least one day at the office
29 days of annual vacations
Gym discounts and free sports activities
Restaurant Ticket with monthly credit and regular cross-team lunches
Fresh fruit and unlimited coffee
Pizza Fridays
Beautiful office with incredible 360-degree views of Barcelona
About Kantox
Kantox is a leading fintech company developing sophisticated Currency Management Automation software solutions that help companies to automate their foreign exchange processes and leverage currencies for growth.
We are a 160-person strong team, split between London and Barcelona. So far, we've raised over €30 million and became profitable in 2018. Thanks to our clients, we continue to grow at a fast pace. Clients in 75 countries have already exchanged more than USD $18 billion with us!
In October 2022, BNP Paribas signed an agreement for the acquisition of Kantox. Kantox will continue to operate as an independent company, now with the experience and market power of BNP Paribas behind it. The acquisition is subject to regulatory approvals and is expected to be completed in the coming months.

Our Commitment to Diversity, Equity & Inclusion
Kantox is deeply committed to diversity, equity and inclusion both in our hiring practices and in our experiences as a Kantox employee.
We're proud to be an equal opportunity employer, and encourage all applicants regardless of race, religion, or belief (if any), color, nationality, ethnic or national origin, gender, gender identity, pregnancy and maternity, sexual orientation, age, marital and civil partnership status, or disability status.
Fintech

Barcelona, Spain

50-70 employees

2011
Kantox is a foreign exchange service provider, offering small-medium sized enterprises and mid-cap companies a comprehensive solution to their foreign exchange needs, based on transparency, efficiency and value.



Other quality assurance jobs that might interest you...