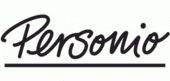 Lead Product Manager, Workflow and Automation (Time & Absence) (d/f/m)

in

Madrid

or Remote
Job Description
This role can be filled in one of our office locations in London, Munich, Madrid, Barcelona, Berlin, Amsterdam and Dublin or fully remotely in Germany, Spain, Ireland, UK, or the Netherlands.
At Personio, your work transforms the way millions of people experience work every day. Join our Product & Technology team that drives our customer's outcomes by designing, developing and delivering innovative and high quality products. Be empowered to take ownership of your areas and make an impact on your team, our product, and our customers.
Personio is a modern all-in-one HR operating system that customers love. As one of Europe's fastest-growing technology companies, we are helping back-office teams across the continent become more effective, efficient, and strategic while reducing the effort by all employees to perform HR processes. Our core purpose is to enable better organizations by helping businesses put their people first.
We are looking for an experienced Lead Product Manager to join our Time Management product area and take ownership of absence and attendance policy management in Personio. This is a strategic and rewarding role that will work cross-functionally with customers, other technical teams, and senior leadership to deliver a holistic experience that is compliant, adaptable, and easy to use for all current and future personas. You will be responsible for developing a unified concept of policies and automated workflows that give HRMs efficiency and confidence no matter the location of their workforce.
You have spent 7+ years building incredible workflow / automation experiences for B2B or B2C platforms with diverse product offerings. You are comfortable with regulated spaces and excel working with designers and engineers to identify and develop performant and scalable experiences that users love. You can drive collaboration on cross-platform initiatives with other product teams.

Responsibilities
Understand, co-create, articulate and evolve the vision and purpose of Personio's absence and attendance policy management system along with your Design and Engineering counterparts

Define, plan, and execute a roadmap to unify existing policy concepts and to automate policy handling based on an objectively prioritized backlog and existing program

Gain buy-in with dependent teams to help HR Managers in (international) SME efficiently ensure that employees have compliant and appropriate policies assigned throughout their life cycles

Develop a deep understanding of Personio's existing absence and attendance concepts, how they are used by all personas, and identify opportunities to standardize and improve related workflows

Align your team around strategic goals, relevant KPIs, and measures of success

Create a short, mid, and long-term strategy for the evolution of time policy management with Personio to create more efficient user experiences in line with industry best practices and opportunities

Break down complex problems and write clear documentation in collaboration with Design, Engineering, and product leadership

Systematically analyze customer feedback in collaboration with Design, User Research, and customer-facing stakeholders

Manage product delivery in an agile setting and guide your team in all sprint activities

Mentor and develop fellow PM team members focused on related product areas in absence and attendance management

Deliver updates and represent the team's progress to stakeholders, including members of the executive team
WHAT YOU NEED TO SUCCEED
At least 7 years of experience in SaaS product management in a B2B or B2C multi-product company building global internal or customer-facing products

Work in a complex product area using analytical problem-solving skills to make decisions

Have a business, technical or design background, a highly collaborative mindset, and direct experience implementing best-in-class workflows and automation with design and engineering counterparts

Relevant experience in working with cross-functional teams in an agile setting applying Scrum

Strong sense of accountability and ownership; ability to work collaboratively in a result-oriented way

Excellent verbal and written communication skills

Fluent in English

Bonus: Human Resources / Time Management domain knowledge
WHY PERSONIO
Benefits might change depending on where the role is held.

Aside from our people, culture, and mission, there are a variety of additional benefits that help make Personio a great place to work!
Work with us and receive those Munich office benefits (benefits will vary depending on office location):
Competitive compensation package – reevaluated each year – that includes salary, benefits, and pre-IPO equity
28 days of paid vacation, plus another additional day after 2 and 4 years (because we love what we do, but we also love vacation!)
2 Impact Days you can use to have an impact on the environment and society – one for an individual project of your choice and one for a company-wide initiative! #SocialResponsibility
Find your best way to work with our office-led, remote-friendly PersonioFlex! We offer a roughly 50% remote, 50% in-office working framework to suit your needs
Annual personal development budget for you to invest in your development via professional memberships, external certifications, conferences, and more
Regular company and team events like All Company Culture Week and local year-end celebrations
High-impact working environment with flat hierarchies and short decision-making processes
Receive generous family leave, child support, mental health support, and sabbatical opportunities with PersonioCares
Save money with corporate discounts across brands like Adidas, LG, Bosch, Apple, and more
Invest in your retirement via the Personio Pension Scheme, including a Personio contribution
Choose between green mobility options, including a JobRad® bike or monthly public transportation ticket
Access multiple fitness studios and sports facilities across Germany for €22 per month with a subsidized Qualitrain membership
A beautiful, spacious office in the heart of Munich, complete with professional espresso machines, free drinks and snacks, and indoor and outdoor break spaces
ABOUT US
Bring your best. Make your mark. We're using technology to revolutionize the way HR operates so that we can transform the way millions of people experience work every day. We move fast, challenge the status quo, and support our people as they shape their careers.

With over 10,000 customers and a team of 1,800 in seven offices across Europe, now is the perfect time to join! We believe in hiring driven people who want to make an impact. So bring your best, and let's build the future of HR technology together.

Personio is an equal opportunities employer, committed to building an integrative culture where everyone feels welcomed and supported. We #EmbraceUniqueness and understand that our diverse, values-driven culture makes us stronger. We are proud to have an inclusive workplace environment that will foster your development no matter your gender, civil status, family status, sexual orientation, religion, age, disability, education level, or race.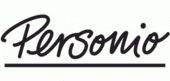 Human Resources

Munich, Germany

201-500 employees

2015
Personio is the all-in-one HR software for small- and medium-sized companies. Based in Munich, Madrid and London, Personio's mission is to make HR processes as transparent and efficient as possible so HR can focus on the most valuable assets in the company: the people. The Personio solution includes human resources, recruiting and payroll and supports all core HR processes every business needs to do. More than 2,000 customers in over 40 countries use Personio.

In 2019, tech consultancy GP Bullhound included Personio in a list of 50 European start-ups set to achieve a billion-dollar valuation over the next two years, giving them 'unicorn' status.




Other product manager jobs that might interest you...