Filled
This offer is not available anymore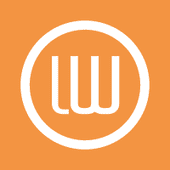 Lead Data Engineer Azure Cloud

in

Valencia

or Remote
Job Description
Do you just love tweaking that one annoying query to perform just a little bit better? Are you the go-to guy for the best way to structure a SQL statement? Yes? You - should definitely read on!

The role you'll play
In the role of Lead Data Engineer, you will guide our development teams to transition their on-premise SQL Server databases to Azure SQL. You will define the best transition strategy and make sure we run reliable, observable and scalable database operations for our platform in Azure. You will continue to expand and optimize our database landscape in Azure to make sure we can handle the growing load on the platform gracefully.
We take data security very seriously and look forward to your guidance in this area as well.
The team you'll be a part of
You will be reporting directly to our VP of Engineering as a member of our Technical Enablement Tribe. Here you will work with all our Engineering Tribes, which currently counts 6 tribes, and guide them each in their work with databases and performance optimization. The technical enablement tribe also includes several technical experts from the engineering team as well as a Lead SRE and a lead QA engineer.
If you want to make a difference, make it with us by…
Work closely with multiple development teams to understand their database workloads
Select the best managed database services to operate highly available, high-performance database instances of approx. 500GB size
Create reliable backup and restore policies
Document and build maintenance plans
Define, document and test the best transition strategy to move our database workloads from an on-premise SQL Server 2019 / 2016 landscape to Azure managed database services
Work with our SRE engineers, so we can deploy our database landscape in Azure using fully automated pipelines with an IaaS mindset
Set up a state-of-the-art monitoring system that exposes all important runtime parameters to create maximum observability of our database operations
Analyze database performance and workload trends
Advice our development teams on database architecture and query design
Secure our data using modern encryption techniques at transport and at rest
Report to the VP of Engineering
Work closely with our Chief Product & Technology Officer
In one year, you'll know you were successful if…
Successfully migrated all on-premise SQL Servers to Azure managed database services
Successfully improved our Platform uptime and ensured it can support the increased workload we are seeing
Desired experience and competencies
What does it take to work for LanguageWire?
What you'll need to bring:
7+ years of experience with database management, preferably with MS SQL Server 2016 / 2019 and Azure SQL managed database services
Deep experience with the SQL language & SQL programming
Advanced expertise analyzing and optimizing queries by digging into query execution plans and using MS SQL tools like the Query Store
Highly skilled in database performance analysis and optimization. We use Redgate's SQL Monitor so experience with this product is a plus
Experience with the migration of on-premise SQL databases to Azure Cloud
Deep knowledge about 24x7 high-availability DB operations, including the setup of monitoring systems in the cloud
You like working with software developers and advising them on DB best practices, database design and query coding
Good understanding of encryption techniques and the practical implementation of encryption at rest using Azure DB services and Azure KeyVault
Ideally you bring a DevOps mindset and you have practical working experience with the Infrastructure As Code paradigm, provisioning DB resources and configuration in the Azure Cloud using code and tools like Terraform
Excellent English language skills – speaking, writing and editing
This will make you stand out
Leadership experience and able to create engagement and commitment from a team around you
Experience with Continues Delivery Pipelines for cloud applications, e.g. in Azure, AWS or GCP
Being an outgoing person who easily navigates our organization and gets your answers quickly
Experience with the translation/content industry
About LanguageWire
Most important things to know about us:
We eliminate language barriers, so people understand each other. Everywhere.
We are a tech company. We build our own language tech that gives us a competitive advantage in the language industry.
We are an AI company. Our in-house AI teams use Deep Learning to develop sophisticated natural language processing services that process hundreds of millions of words per year.
We are a stable company, and we are growing fast
More detail about us:
At LanguageWire, we are leaders in the world of Language Service Providers, but we are cooler than our competitors. Want to know why? Read on. We are fueled by the most advanced technology (AI) and our goal is to make customer's lives easier by simplifying their communication with any audience across the globe.
We are proud of our unique AI technology and our exquisite customer care. We are even prouder of our people. From our language experts, tech nerds, and customer success drivers to the core of heroes in the background. They all have a stake in supporting the delivery of translations, editing, desktop publishing, and other crazy cool multilingual communication services.
We listen and we care. We adapt our solutions to customer needs and integrate them with customer-specific tech stacks, streamlines and automated workflows. All of this while ensuring all data is protected thoroughly in a secure, meteorite-proof infrastructure. Basically, we've got the whole package!
Our values
LanguageWire is a community where communication is open, informal and friendly. The fact that we respect each other personally and professionally promotes collaboration and a positive social environment. We celebrate success and giving and receiving feedback and recognition is a natural part of our corporate culture.
Technology is a big part of what keeps LanguageWire ahead of the competition, but we never forget it's a business built and powered by people. We ensure that our entire team is happy with what they do, and everyone has the tools they need to achieve. Because at the end of the day, that's why our customers love to work with us—they enjoy working with a team of enthusiastic people!
Working at LanguageWire — why we like it:
"Being surrounded by so many talented colleagues is one of the best things about working at LanguageWire. The working atmosphere is great, and being part of such a multicultural team represents an enriching and incredible opportunity for the development of my career"
(Anna, Operations Solutions Project Manager, Valencia)
"Why I love my job at LanguageWire? Three things: Team Spirit, Goals and Caring Leadership. It begins and ends with the team. I am motivated because I work with a great team of people who know how to work together, know each other, and thrive when working collaboratively to achieve our goals. We care about each other. As a leader, you need to embrace the whole team to make the team great and achieve set goals. LanguageWire takes pride in caring about it all."
(Marianne, Customer Success Director, Aarhus)
What are the perks?
We don't stand still. We don't look back; we drive forward!
Are you the next Wire in our community? Consider a career with LanguageWire, and let's realize your potential together. These are some of the perks of becoming a Wire...
General perks
Scale-up by facts — start-up by heart
Enjoy flat hierarchies, direct feedback, and room to stand up for your own ideas
We are a fast-growing tech company that enables you to develop, be part of the decision-making processes, and suggest new and fresh ways to come up with solutions
International company. Offices in Copenhagen, Aarhus, Stockholm, Varberg, London, Leuven, Lille, Munich, Hamburg, Zurich, Kiev, Gdansk, and Valencia
360 employees with great gender and cultural diversity
A lot of responsibility and freedom
We are committed to bringing in top talent from all sectors and countries
We take care of our people with great benefits, professional development opportunities, and get-together initiatives like online fitness classes, yoga, Christmas parties, etc. We have fun!
Valencia Perks
99 great colleagues in different business departments.
Excellent location (20 min walk to the city center) in cool and modern offices
Working in an international environment—more than 20 different nationalities
Freshly ground coffee from the coffee machine and free fruit
Want to know more?
We can't wait to meet you! So, why wait 'til tomorrow? Apply today!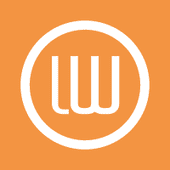 Saa S

Copenhagen, Denmark

200-500

2000
.
Other data engineer jobs that might interest you...