Filled
This offer is not available anymore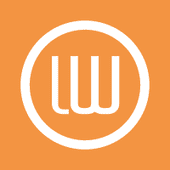 Lead Automation QA Engineer

in

Valencia
Job Description
LanguageWire is one of the world's leading providers of language and content services. Founded in 2000, LanguageWire continually develops unique technology to help brands reach their full global potential. Backed by a worldwide network of language experts and an intuitive online platform, we make it easy to manage multilingual content.
We build our own language technology platform that serves more than 500 million words per year. Our tech team develops cutting-edge NLP services and neural AI models in-house. LanguageWire employs more than 70 people within Software Engineering and embrace the latest technologies and all new services are born in the cloud running on Kubernetes clusters. All landscapes are fully automated (infrastructure as code) and so is CI/CD. We process thousands of files, millions of words every day so uptime, scalability and quality are very important to us.

Our Core Platform teams is responsible for foundation and several critical components for the LanguageWire platform, which cover UI components and various connectors to other internal and external components, i.e., different CRM connectors; and we are looking for a talented Lead Automation QA Engineer to join our teams in Valencia.

As our Lead Automation QA Engineer, you will work in an agile team together with software engineers & SREs, as you with your team build and deliver new features to our platform. Your role as Lead QA Automation Engineer is not only to implement automatic testing for your own tribe, but additionally to improve our automated QA processes across all our engineering tribes. You will also be responsible for finding and reporting usability problems, bugs, and glitches. Ultimately, you are central in ensuring that our products, applications and systems work smoothly and correctly.
Our engineering tribes work according to the "You build it, you run it" paradigm. We operate an enterprise class, highly available 24×7 platform. It's the responsibility of each developer to make sure that the services run smoothly. Observable services and deep monitoring are key to make data driven decisions for the architecture and operations. In this role you will take a central position in leading the all-important quality assurance strategy needed for us to be successful.
In this role you will:
Lead our Automatic QA Guild across all of our engineering teams (currently 7 teams)
Continue to evolve and improve our automatic QA strategy and processes
Set the direction and establish best practices on Automated QA
Ensure features are delivered according to requirements and satisfy acceptance criteria
Lift the overall stability of our platform
Bring us in a position to do continued delivery on features
Design test plans in cooperation with the team
Develop maintainable and robust test automation suites
Identify, analyze and document defects, errors and inconsistencies
Collaboration with the team, including developers, business analysts, and product owners
Requirements
5+ years of experience working in a similar position
Proven experience of leading, motivating and engaging team members in an international setting
Great communicator who can set the direction and ensure engagement from your team
Experience with one or more modern programming languages
Proven ability to produce automated testing at every level of the test pyramid
Solid practical experience in testing of websites and web services
Great understanding of the QA processes, techniques and methods as well as a good general understanding of the software development lifecycle
Experience producing key test assets (requirements gathering, checklists and test scenarios creation, etc.)
Proven experience in Continuous Delivery pipelines (preferably Azure DevOps)
Experience with Containerized Applications like Kubernetes
Knowledge of ISTQB curriculum, preferable certification of at least the foundation levels.
Benefits
LanguageWire is a community where communication is open, informal and friendly. The fact that we respect each other personally and professionally promotes collaboration and a positive social environment. We celebrate success and giving and receiving feedback and recognition is a natural part of our corporate culture.
Technology is a big part of what keeps LanguageWire ahead of the competition, but we never forget it's a business built and powered by people. We ensure that our entire team is happy in what they do, and everyone has the tools they need to succeed. Because at the end of the day, that's why our customers love to work with us – they enjoy working with a team of enthusiastic people!
Apart from a competitive salary, some other benefits you will have are:
Time for professional development and learning new things
Work in a company with high ambitions for their technology and products
Work in a technology-agnostic environment: use the best tools for the job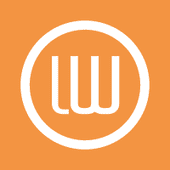 Saa S

Copenhagen, Denmark

200-500

2000
.
Other quality assurance jobs that might interest you...