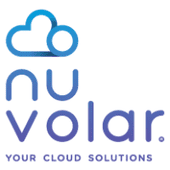 Junior Product Owner

in

Barcelona
Job Description
Have you ever wished to create something that you could proudly say: 'I did this'? Would you like to be part of amazing teams where cooperation, learning and fun are the main players on stage?

At Nuvolar we develop amazing applications. Our aim is not only to create functional software but to build cool and game changing applications that transform industries. And we are proud to do so!
We strongly believe that our people are our strongest asset and we live up to this. We seek long term employment with our employees and try to give them all the possible support to perform an outstanding job. We all share the same space, learn from each other, have lunch together and get inspired from each other. And it's a lot more fun!

Role
You will be a part of projects related to Private/Business Aviation, working on mobile and browser-based applications used daily by thousands of users like pilots, ground operations or aircraft crew. You will be responsible for specifying features that will help transform the way these users work, collaborating with some of the biggest players in the aviation industry!

How your day is going to look like
Assist in gathering and specifying functional requirements.
Work together with UX/UI to help in producing wireframes, designs and prototypes to complement specifications.
Work together with Development teams in order to help define technically feasible solutions.
Assist in presenting requirements to teams, and aid in answering product questions from developers, stakeholders, and users.
Assist in maintaining and managing a prioritised and healthy backlog.
Assist in proposing ways to improve the product and processes.
Assist in product testing, training, support inquiries, implementation, and data migration activities.
Ability to analyse complex problems and define required solutions.
Being a self-starter and having the ability to know what needs to be done in order to achieve results and expectations.
Occasional travel might be required.

What you can bring
Around 1-2 years of background related to Product Owner or Business Analysis, elicitation, modelling and verification.
Overseeing the design, development and implementation of software solutions.
SCRUM experience.
Technical writing.
Business process improvement, quality assurance analysis, user research and continuity of operations planning.
Providing systems engineering, analysis and testing support.
Providing consulting services as a requirements analyst.
Strong oral and written communication skills in English.
You are also able to communicate complex concepts and to present user stories to development teams and complex solutions to clients. You are also a listener, demonstrating empathy towards others (to best understand impact that issues have on clients or internal team members, how delays or setbacks affect the client, etc.), as well as a motivator!
Apart from these, it would be a plus if you have an IT background and some familiarity with JIRA and Confluence.
Our Benefits
Career path.
State-or-the-art equipment.
Flexible working hours.
Flexible remote work policy.
Ever-learning, creative work environment and training.
International teams. Respect, diversity & a lot of fun.
Social events and activities.
Day off on your birthday!
Private Health Insurance.
Gym allowance.
Great Referral program.
If your profile fits the position and you are excited about becoming a Nuvolad or Nuvolady we will be happy to hear from you!
Nuvolar Works is an equal opportunity employer and will not discriminate against any applicant on the basis of age, gender, sexual orientation, color, disability, national origin, race or religion.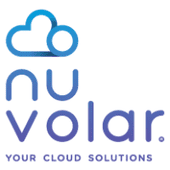 Saa S

Barcelona, Spain

11-50

2008
.
Other product manager jobs that might interest you...