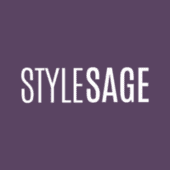 Junior Data Operations

in

Madrid
Job Description
Your Job
As a member of the Data Operations team, you will ensure that our data is always good quality, fresh and available by:
Using our QA tools to proactively detect anomalies in the recently ingested data.
Receiving and handling issue reports about data quality anomalies: missing data, mis-categorizations, outliers...
Implement first line of data correction actions.
NOTE: This is a technical position (see skills below) but it is not a software development position.
Your Skills
In order to detect and handle data issues you need to bring these skills to the team:
A decent understanding of SQL, because - in addition to all our internally developed tools - SQL will be your eyes into our massive stream of data. The team will give you queries, but you will be running them, modifiying them as needed and interpreting the results to detect data issues and deciding on corrective actions.
Linux shell command line, don't need to be a sysadmin but we expect you to be able to navigate yourself in your local machine and in a server box.
English: half of the company doesn't speak Spanish and your job involves some written and spoken communication with people in other countries and timezones (and with different cultures by the way).
Organization and communication: you will need to handle issues with different teams so is important to collaborate effectively by understanding and being understood
A basic knowledge of Python: your toolbox will include many Python scripts that you will need to understand, run, troubleshoot and improve over time.
Bonus Points
These are things that you will use and learn on the job. If you are already familiar with them it will make your first weeks much easier:
Pandas, PostreSQL, EXASOL
JIRA
Personal Traits
The successful candidate will be:
Team-work oriented
Proactive and display initiative
Motivated to learn
Capable of working in a multidisciplinary environment
Have good writing skills for technical incidents in English
Able to analyze problem situations and present appropriate solutions
Have obtained a technical/computing formal education certificate
The Team
Data Operations team is responsible for the quality of data. Data operations brings support to the rest of tech and business teams, handling every request using JIRA (so having JIRA knowledge will be a must, if you don't have the knowledge as an organized person you will learn how to leverage JIRA in almost no time). We offer an opportunity to learn and grow.
The Company
Our motto is "We love data". And we love technology that deals with data because it enables us to do incredible things... things that are valuable for our customers and that sustain a business.

StyleSage is (no longer) a startup founded 6 years ago with offices in New York and Madrid. Madrid is the home for our core technical team of around 20 people. It's an open, diverse and inclusive team of very skilled and talented individuals that are happy to collaborate, share knowledge and enjoy building great software together. We are looking forward to welcoming additional members for this team.
What We Offer
First and foremost: permanent contract and competitive salary.
Teams are made of people, not resources.
Open, diverse and inclusive environment.
A challenging and fun project to work and grow with, with the latest technologies, best practices and light speed evolution, all in a friendly, relaxed and positive environment.
Fixed yearly training budget to spend on english classes, courses, books, or conferences.
Your brand new laptop with OS of your choice (we recommend MacOSX or any flavor of Linux).
A team of colleagues that will share a lot of knowledge with you (we have weekly in-depth internal talks).
Fully remote position until it's safe to go back to our office in a co-working space quite close to Avenida de América metro station. We care about our team's health.
Working hours are flexible and, when we can go back to the office, you can still work remotely when needed, although you will miss the fruit and coffee/tea we stock in there.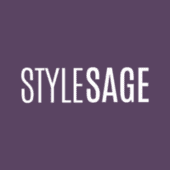 StyleSage company page is empty
Add a description and pictures to attract more candidates and boost your employer branding.
Other data engineer jobs that might interest you...