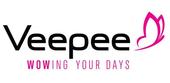 Junior BI Analyst (MicroStrategy)

in

Barcelona
Job Description
The vente-privee group has consolidated its various European brands, together made up of 6000 employees, under one unified conglomerate: Veepee. This coalescence marks a new chapter in its European history.
With Privalia, vente-exclusive, Designer & Friends, Zlotewyprzedaze, Eboutic and vente-privee, Veepee achieved a 3.7 billion Euro turnover as of 2018. Present in 14 countries now, Veepee is taking a leading role in the European digital commerce landscape.
Our 6000 employees have chosen a job at Veepee to spice up their daily lives! Our teams implement new technologies to fuel our strategies, offering our customers the best possible experience.
Are you eager to learn? Veepee offers you a variety of trades to develop your career, enabling you to renew your skills constantly. Tech, logistics, sales, marketing, sales production: join us on an exciting, digital-centered journey.
In 2018 we launched <vpTech/> - the IT community of Veepee. Our teams are widely distributed within the offices in Paris, Lyon, Nantes, Nice, Barcelona, Brussels, Warsaw, Amsterdam and Tel-Aviv.
As a Senior BI in vpTech:
The main role is to develop the analytical layer and data warehouses that are supporting our reporting tool (Microstrategy). The lake and warehouses are built on GCP technologies with the use of DBT. So you need to understand data lineage, be able to transform data and make it usable for analysts. This needs to happen in a team of data specialists like data governance, BI engineers and data analytics.
All of this in a young & international data team (from Barcelona, Brussels and Paris)
Technologies used: Google cloud platform/bigquery, DBT / Microstrategy
The kind of person we are looking for: - Analytical, passionate about numbers, organized and highly detail-oriented; - Curious and proactive; - Strong team spirit and enthusiasm to share and learn best practices with co-workers.
Requirements & Responsibilities:
Several years of experience (4-5 years minimum).
SQL Knowledge
High level of ETL knowledge. You will contribute to the Datawarehouse building and its improvement. You will also be involved in the Data Catalog implementation
High level of Microstrategy knowledge (in dashboard creation, implementation, administration). Microstrategy is the new BI tool for the Veepee group, you will need to ensure that the data modelisation and transformations are the most appropriate for the tool.
Previous experience on GCP or other cloud environment is a plus
Good relationships, ability to share your opinions, to adapt and create strong links with "remote colleagues'
The work in peer will be your daily life and we count on your experience and your ideas.
Project management knowledge is a plus.
English is mandatory. You need to be able to do your daily job in English.
What we offer:
The dynamic and creative environment within international teams;
The variety of self-education courses on our e-learning platform;
The participation in meetups and conferences locally and internationally;
Up to 3 days of remote work per week;
Video games, beer and quiz parties with colleagues.
Flexible retribution package
Flexible working hours
Medical Insurance included
Barcelona Offices in Poblenou
Belonging to Veepee, <vpTech/> is one of the biggest Tech community in Europe with more than 1000 IT collaborators around Europe.
From Warsaw to Barcelona, through Lyon, Nantes, Lausanne, Tel Aviv, Brussels, Nice, Amsterdam and Paris, all our projects are developed in a functional environment with a wide skills variety where you'll be sure to find your place, no matter the technology you want to work with.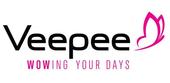 Ecommerce

Saint-Denis, France

5000 - 10000

2001
Veepee company page is empty
Add a description and pictures to attract more candidates and boost your employer branding.
Other business intelligence jobs that might interest you...