Filled
This offer is not available anymore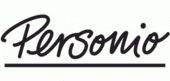 Junior Back-end Engineer - Payroll (f/m/d)

in

Madrid
Job Description
At Personio we are on the amazing journey of becoming the leading HR Platform in Europe!

We in the Payroll Domain know people like to say: It's not rocket science.
But sometimes it just is. The same goes for payroll.
It has been there for some time, there is a way to do it, just as it has always been done. There are rules and regulations, customers and stakeholders.

But we just know that there is also another way to do it. A new way to do it. A sexy way to do it.

The Payroll Domain is on a mission to make Personio the big player of payroll and offer a smart payroll solution that can handle any kind of employees and use HRM data blended to payroll. Using our services, our customers save tons of money and time - and HR Managers can delegate the most complex tasks to us so they can gain peace of mind and focus on what really matters: people.

Like all our tribes we are a cross-functional group of engineers, designers and product managers from many different nationalities and backgrounds, spread across different locations and we continue to grow in 2021. Join us and help shape the Payroll Domain journey for Personio.

Join our team as a Junior Backend Engineer and partner with our Senior Engineers to shape our engineering culture and the future of our platform. You will work in an effective, autonomous feature-based team, side-by-side with best in class Software Engineers. Here you will improve your developer skills in a high-impact driven environment. Be involved in the full cycle of feature development (from inception to maintenance), and learn about the architecture of our complex, mission-critical HR Operating System.

Our current biggest engineering challenge is to transform our legacy (PHP, Ruby on Rails) monolithic systems into Kotlin microservices. For infrastructure, we use AWS, Docker and Kubernetes. While we don't expect you to be an expert in all of these technologies already, we would appreciate an open mindset and the willingness to learn.




WHAT YOU NEED TO SUCCEED
At least 1 year of experience writing web applications in an agile software team gained through student work and internships or professional working experience
Production experience with Java (or other JVM-based language) and SQL-based relational database design (Postgres / MySQL)
Object-oriented design skills. You can express yourself in language of objects and relations—and then implement it in code
Driven by impact. You are eager to create customer value whatever it takes, and learn best-practice engineering skills on the way
Curiosity. You are eager to learn new skills and technologies. You are always seeking to improve and grow.
Proactive problem solver. You are willing to leave code and engineering practices in a better shape than when you first encountered them
Teamplayer. You are passionate about working with international talented teammates. Your heart beats for receiving and giving feedback, to grow both personally and as an engineer
You are excited to be involved in the delivery of low to mid complexity features and the implementation of bug-fixes
Strong written and spoken English (level C1)
WHY PERSONIO
Aside from our people, culture, and mission, there are a variety of additional benefits that help make Personio a great place to work! Work with us and receive:
Competitive compensation package that includes salary, benefits, and pre-IPO equity
Find your best way to work with our office-led, remote-friendly PersonioFlex! We offer a roughly 50% remote, 50% in-office working framework to suit your needs.
26 days of paid vacation + 2 days off for Christmas and New Year's Eve (because we love what we do, but we also love vacation!)
Annual personal development budget of €1,500 for conferences, courses, books, career coach, etc.
Mental health support, as we know that mental wellbeing plays a major role in both our personal and professional success. #PersonioCares
Two Impact days you can use to have an impact on the environment and society. One day is for an individual project and one for a company-wide initiative! #SocialResponsibility
Regular company and team events like Oktoberfest, ski trips, Christmas parties, and more! (COVID permitting)
Beautiful office located in the heart of Madrid
Free English and Spanish language classes
Lease an electric scooter or bike, paid for by Personio
Parental benefit of 10 extra days off in case your child gets sick
Monthly €162 tax-free stipend to help cover food and public transportation expenses
Private Health insurance (company level plan): Access to Sanitas plan at a reduced employee cost (€43 for employees, spouse, or children)
Discounts across a range of brands so you can save money while shopping at Adidas, LG, Bosch, Apple, Dia, etc.
Relocation and visa support through an expert agency to Madrid, Spain


ABOUT US
Being a Personio means being part of something big. It means shaping the future of HR, the future of our company, and at the very same time: your future. As one of the fastest-growing B2B SaaS companies in Europe, we have raised $125 million in 'Series D' funding in January 2021, making Personio the most valuable HR technology company in Europe. We have a great product and a fantastic team that will continue to grow through 2021, from 500 to 1,000+. We already have more than 4,000 customers with a market that is only waiting to be developed further, but we aim high: Our goal is to build the leading HR platform in Europe.

At Personio, we believe in hiring people like you - ambitious, forward thinkers who want to be more than just another employee. Will you be one of them?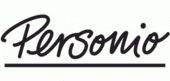 Human Resources

Munich, Germany

201-500 employees

2015
Personio is the all-in-one HR software for small- and medium-sized companies. Based in Munich, Madrid and London, Personio's mission is to make HR processes as transparent and efficient as possible so HR can focus on the most valuable assets in the company: the people. The Personio solution includes human resources, recruiting and payroll and supports all core HR processes every business needs to do. More than 2,000 customers in over 40 countries use Personio.

In 2019, tech consultancy GP Bullhound included Personio in a list of 50 European start-ups set to achieve a billion-dollar valuation over the next two years, giving them 'unicorn' status.




Other backend developer jobs that might interest you...