Filled
This offer is not available anymore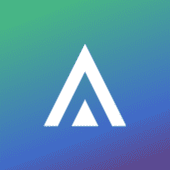 Java Tech Lead

in

Madrid

or Remote
Job Description
At Intelygenz, we envision a future where processes accelerate performance. For the companies we work with, this means finding ways to optimize their data using cutting-edge technologies like AI-enabled automation. This mindset is a huge part of our culture. We thrive on pooling our skills, collaborating on projects, helping one another learn, and creating innovations.
The role
To be successful in this role, you are a self-driven individual with managerial ambitions who is not afraid to code a significant proportion of your time.
This position is to become the Strategic Tech lead of a greenfield Product and with no team (strategic decision, tactical execution) that aims for rapid growth in the upcoming years, you will transition from a solo coder to multiple tactical teams' manager.
The ideal candidate would be an experienced dev with a Java coding background and conversational AI understanding/experience (or curiosity) who wants to step up on a career towards a tech manager.
What will make you succeed in your role?✌️
Previous working experience with Rest API to integrate with multiple micro-services within e-commerce.
You are a hands-on engineer who doesn't hesitate to code when/if required.
Create the future vision of all conversational AI-related tools in the customer care of Inditex.
You bring experience in the cloud platform for conversational AI development and can deliver.
You are a people leader. You thrive in hiring, nurturing, and growing multiple high-performing teams with cross-functional profiles.
You are a good planner and can lead your teams in delivering multiple initiatives simultaneously for the short term and long-term success of stakeholders.
You strive for continuous improvement of architecture and engineering practices. You pursue best practices for your team to excel in what they do.
You are a team player and excited about the cross-collaboration with stakeholders, partners, and peer leaders in engineering and business to make an impact. Inditex has a highly complex/collaborative environment where transparency and integration are a must.
You Foster an open, respectful, collaborative culture. Bias to action, customer-obsessed, always willing to go the extra mile to meet customers' needs.
You are a good mentor and coach who helps engineers on the team to achieve their best potential.
Nice to have experience in:
Solution architect experience with an in-depth understanding of application architecture, enterprise application design, SOA, and cloud-native applications
Strong experience in microservices design and development
Proven track record coding Java & Spring Boot based stack
Strong experience in integrations via third-party APIs
Experience with hiring, growing, and building high-performing and large sustainable teams.
Proven ability to manage multiple stakeholders simultaneously, working under high demands and expectations.
Exceptional communication and leadership skills, with proven abilities to operate in a fast-moving environment.
Basic knowledge of cloud platforms and building Machine Learning systems. Ability to review code and designs - nice to have.
Understanding of leading libraries in the AI industry (Scikit learn, Keras, Tensorflow, Pytorch, Spacy, gensim, nltk is a plus) - bonus point
Why Intelygenz?
Flexible schedule and 100% freedom to work from anywhere you'd like - from your home, our office, or even from a tropical island!

Specific career plans for horizontal and vertical growth plus mentoring to help you grow in your career. Let your motivations do the talking!

Tech programs: continuous training (1 hour per week to learn with your co-workers)
English classes, paid events, Udemy courses and one hour per week to take part in continuous tech training programs with your co-workers. Sky is the limit!!

Courses and certifications granted (AWS, Google Cloud…)
Open bar of Udemy
Don't be afraid of you you are! You will feel embraced and supported by the team and the whole company.

Office in Callao area, one of the coolest in Madrid
Events in and outside Madrid (tickets + transport + accommodation, even outside Europe)
Flexible retribution: restaurant, transport and kindergarten
Health insurance (50% granted)
Gympass and football, basketball, paddle and runners team
Parties and team building events
Being part of this great team!
... and an Intelygenz Anniversary exclusive T-Shirt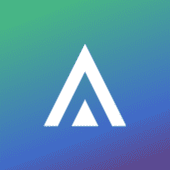 Artificial Intelligence

Madrid, Spain

50-200

2002
We're developers, life-long learners, geeks and visionaries - a company of technicians who create software and AI that help take businesses to the next level. We aim to create agile technology that gives you the competitive edge.

With 16 years' experience and a 100% track record, we deliver technology that genuinely helps people and their businesses. Our work is executed with cutting-edge code, offers measurable ROI, and is guided by professional account and client management. We put 20% of our resources into thought-provoking research, and are always open to new ideas and methodologies. We pride ourselves on being bold, honest and authentic.
Other backend developer jobs that might interest you...