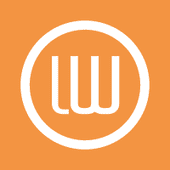 IT Systems Engineer

in

Valencia

or Remote
Job Description
Are you ready to be a part of the rapidly developing cloud-accelerating IT team? Are you interested in working for an innovative, technology-driven company with lots of opportunities? If you can say yes to these two questions, you should definitely read on!
The role you'll play
You will be a part of the IT Infrastructure Team, which is taking care of all the underlying systems that the business relies on, together with providing the necessary support for our IT Support Team.
In your daily work, you will take part in backup design and administration, Microsoft 365 administration, take part in projects related to new features and implementations, transforming and developing the current infrastructure into new designs for further improvements on business continuity, stability and reliability. Moreover, you will be supporting the IT Support Team with L2/L3 support and backend operations to ensure fast and efficient solutions for our employees.
The team you'll be a part of
The IT Infrastructure Team in LanguageWire, is a dynamic, skilled and highly motivated team, with team members based in Ukraine, Germany and Spain. The Infrastructure Team is collaborating with, and supporting many different areas within the company, including the IT Support Team, Engineering and Development teams. The Infrastructure Team is also highly involved in new projects, tasks and procedures that are going to be implemented across the organization.
If you want to make a difference, make it with us by…
Providing best-in-class support to the different areas of the organization

Being proactive
Thinking out-of-the-box
Taking part in the future maturation of the IT Setup and process development
In one year, you'll know you were successful if…
You take active part in projects and follow them to successful completion
Your daily tasks and routines are followed so people can rely on you
You contribute to the organizations processes, policies and overall strategies
Desired experience and competencies
What does it take to work for LanguageWire?
What you'll need to bring
2-6 years of experience from a similar role
Technical knowledge and hands-on experience with virtual environments (Hyper-V and VMware)
Deep technical knowledge on Microsoft Windows Server and Microsoft Middleware Applications
Knowledge of, and preferably experience with, on-premise and Azure-AD Hybrid setups
Network knowledge and experience, primarily for on-premise networks in the datacenter and office locations
Excellent English written and verbal communication skills
This will make you stand out
Experience with the whole M365 suite, including administration of the solutions
Microsoft Certifications within the Azure and Datacenter area
Knowledge about Veeam Backup Solutions
Your colleagues say you are...
A strong team player with good communication skills
Self-organized, structured and able to prioritize and have time-management skills
Structured root-cause analysis skills
A quick learner and curious to learn new things and grow professionally
About LanguageWire
Most important things to know about us:
We eliminate language barriers so people understand each other. Everywhere.
We are a tech company
We are an AI company
We are stable, and we are growing
More details about us:
At LanguageWire, we are leaders in the world of Language Service Providers, but we are cooler than our competitors. Want to know why? Read on. We are fueled by the most advanced technology (AI) and our goal is to make customer's lives easier by simplifying their communication with any audience across the globe.
We are proud of our unique AI technology and our exquisite customer care. We are even prouder of our people. From our language experts, tech nerds, and customer success drivers to the core of heroes in the background. They all have a stake in supporting the delivery of translations, editing, desktop publishing, and other crazy cool multilingual communication services.
We listen and we care. We adapt our solutions to customer needs and integrate them with customer-specific tech stacks, streamlines and automated workflows. All of this while ensuring all data is protected thoroughly in a secure, meteorite-proof infrastructure. Basically, we've got the whole package!
Our values
LanguageWire is a community where communication is open, informal and friendly. The fact that we respect each other personally and professionally promotes collaboration and a positive social environment. We celebrate success, and giving and receiving feedback and recognition is a natural part of our corporate culture.
Technology is a big part of what keeps LanguageWire ahead of the competition, but we never forget it's a business built and powered by people. We ensure that our entire team is happy with what they do and everyone has the tools they need to achieve. Because at the end of the day, that's why our customers love to work with us—they enjoy working with a team of enthusiastic people!
Working at LanguageWire — why we like it: 
"Being surrounded by so many talented colleagues is one of the best things about working at LanguageWire. The working atmosphere is great, and being part of such a multicultural team represents an enriching and incredible opportunity for the development of my career"
(Anna, Operations Solutions Project Manager, Valencia)
"Why I love my job at LanguageWire? Three things: Team Spirit, Goals and Caring Leadership. It begins and ends with the team. I am motivated because I work with a great team of people who know how to work together, know each other, and thrive when working collaboratively to achieve our goals. We care about each other. As a leader, you need to embrace the whole team to make the team great and achieve set goals. LanguageWire takes pride in caring about it all."
(Marianne, Customer Success Director, Aarhus)
What are the perks?
We don't stand still. We don't look back; we drive forward!
Are you the next Wire in our community? Consider a career with LanguageWire, and let's realize your potential together. These are some of the perks of becoming a Wire...
General perks
Scale-up by facts — start-up by heart
Enjoy flat hierarchies, direct feedback, and room to stand up for your own ideas
We are a fast-growing tech company that enables you to develop, be part of the decision-making processes, and suggest new and fresh ways to come up with solutions
International company. Offices in Copenhagen, Aarhus, Stockholm, Varberg, London, Leuven, Lille, Munich, Hamburg, Zurich, Kiev, Gdansk, Atlanta and Valencia
360 employees with great gender and cultural diversity
A lot of responsibility and freedom
We are committed to bringing in top talent from all sectors and countries
Enjoy LanguageWire's three flexible work options tailored to how you work best. Depending on your team, you may have the option to work full-time from the office as an "Office Bee," or part-time from the office as a "Nomad,"
We take care of our people with great benefits, professional development opportunities, and get-together initiatives like online fitness classes, yoga, Christmas parties, etc. We have fun!
Valencia Perks
More than 180 great colleagues in different business departments.
Excellent location (20 min walk to the city center) in cool and modern offices
Working in an international environment—more than 20 different nationalities
Freshly ground coffee from the coffee machine and free fruit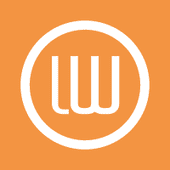 Saa S

Copenhagen, Denmark

200-500

2000
.
Other devops jobs that might interest you...