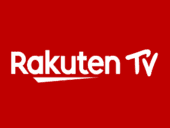 Infrastructure Engineer

in

Barcelona
Job Description
Working as part of the European Corporate IT team as an Infrastructure Engineer based in Europe, you will be responsible for the configuration, management and support of the corporate IT infrastructure for the European region.
This is an exciting role in a global company with great opportunities.
Key responsibilities:
The role is to maintain and leverage the infrastructure for the European region.
Mentoring of 1st/2nd line support teams, contributing knowledge and experience to their professional development.
Design, installation, upgrading, operation, control and maintenance of Server systems and Virtual infrastructures.
Ensure the availability of all relevant systems, through the implementation and management of maintenance, monitoring and change control strategies.
Ensure security and compliance on all systems are met.
Overseeing the uninterrupted monitoring of the IT infrastructure, making sure all systems can handle their given workloads and have not been compromised by any external influences.
Ensuring that any planned changes to the IT infrastructure are efficient, viable and documented in line with Change Control methodologies.
Provide regular updates and reports on workloads, planned or unplanned outages, system improvements and any other IT related issues that may impact business operation.
Maintaining a relationship with wider tech teams from across the Rakuten Technology Division.
Actively participate as a member of the Global IT team, working on global projects with peers from the across the World.
Creation and ongoing management of Documentation for Server Infrastructure across the European region and maintaining our CMDB system.
Creation of SOPs and How To documents for T1 and T2 engineers to follow for common practices and operations.
Investigating and developing opportunities for service automation.
Essential Skills:
Detailed working knowledge of Microsoft Windows Operating Systems, servers and clients.
Detailed working knowledge of ADDS, DNS, Group Policy Management and DHCP.
Good understand of cloud services, preferably Microsoft Azure.
Good understanding of Virtualisation technologies, with hands on experience of VMWare hypervisor (ESXi and vCenter) and vRealize Operations Manager.
3rd line support background dealing with 1st/2nd line escalations and providing mentoring and guidance.
Good understanding of TCP/IP networking and network devices at the datacentre level including virtualised networking.
Detailed working knowledge and practical experience of Microsoft Office 365 administration and configuration.
Good working knowledge of Identity Provider solutions, preferably Okta.
Detailed working knowledge of corporate backup solutions, preferably Cohesity
Good understanding of general security principles.
Understanding of Datacentre level storage solutions, preferably fibre channel SAN solutions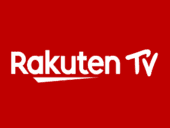 Media

Barcelona, Spain

200-500

2017
.
Other operations jobs that might interest you...