Filled
This offer is not available anymore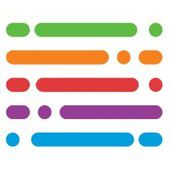 Head of Product

in

Barcelona
Job Description
We are looking for an experienced product manager with a strong interest in building highly-interactive, modern applications. As the Head of Product, you will have the opportunity to run and grow the product team that defines and drives the product vision for Nextflow Tower.
Job description
You will operate to coordinate all product activities from vision to implementation, including engaging customers to understand their needs, developing long-term product strategy, defining product roadmaps, writing the application analysis and working with designers.
You will work closely with the CTO and engineering team to build those products, and coordinate with various internal stakeholders to ensure product success.
Responsibilities
Drive and execute strategic goals working and motivating the engineering, marketing and other teams to build products that delight users
Gather and prioritize product requirements through customer feedback, input from field organizations, and industry stakeholders
Define product solutions meeting the customer requirements and working closely with UX and Engineering to drive those solutions through development, testing, deployment, and customer validation in an agile environment
Coordinate the planning, scheduling, budgeting, execution, and delivery of software
Determining and overseeing consistent testing, evaluation, and troubleshooting of Nextflow Tower product features in all stages of completion
Drive product launches and releases including clearly communicating product capabilities and features to support marketing, sales, and science teams
Contribute to the product-area strategy, roadmap, positioning, and pricing
Interface and partner with all levels of the Seqera Labs business
Qualifications
3+ years experience in a product management role.
Proven ability to launch successful software product or services
Excellent written and verbal communication skills with the ability to effortlessly communicate at the right level with both business stakeholders and engineers
Experience consistently delivering in an agile environment as a product owner
Strong analytical skills, with excellent problem-solving abilities in the face of ambiguity
Understanding of HCI and UX design principles and techniques
Entrepreneurial "can do" attitude with the ability to find creative, pragmatic solutions
Enterprise software, microservices, event driven architectures, and cloud technologies are a strong plus.
Scientific or data science Ph.D./MS degree is a plus
Benefits
Join the talented international team working from our beautiful Barcelona offices - 200m from the beach in Poblenou. We offer a highly competitive salary package, attractive employee equity and a high degree of autonomy. Most importantly we provide a genuinely fun, inclusive and challenging environment that will allow you to grow while making a difference to human health.
About us
Seqera Labs is working to deliver the most seamless experience for data analysis pipelines at scale. We created Nextflow in 2014, a widely adopted open-source software framework for the development of scientific workflows. Seqera was founded in 2018 to build on the Nextflow mission of providing the next generation of deployment solutions for massively scalable data pipelines across clusters and clouds. In mid-2020 the company received backing from Europe's leading VC firms to grow the vision and expand the team.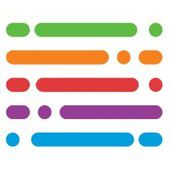 Data Analysis

Barcelona, Spain

11-50

2018
.
Other product manager jobs that might interest you...