Filled
This offer is not available anymore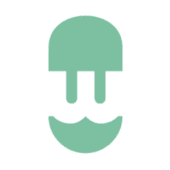 Head of Data and Analytics

in

Barcelona
Job Description
Wallbox is based in Barcelona and creates, manufactures, and sells electric vehicle chargers and related services worldwide. We are well-funded and scaling up rapidly. Our goal is one million online chargers by 2025, including all the services customers require to take advantage of them.
We are now ready and committed to build a Data and Analytics team and are looking for someone to lead that effort.
Working closely with the CTO, the challenges for you and the new cross-functional team that you'll build include:
Leading thought about data (strategy, roadmap, governance, analysis, tools, methodologies, security) across Wallbox.
Designing and recruiting a multi-functional data team, which includes specialists in business analysis, data science, software development, cloud-based data services, and product ownership.
Delivering and evolving clean, consolidated, and consistent reporting.
Establishing a new data warehouse MVP, and then evolving it through on-going development and improvements.
Identifying and promoting new product and service monetization opportunities through data.
Creating the data foundation to enable future AI/ML R&D investments
This is a unique "blue sky" opportunity to build a data and analytics team almost from scratch. The team, culture, approach, architecture, and services you establish will be with Wallbox for years to come.
Requirements
Must have:
Fluent English.
10+ years of experience working with data.
Deep knowledge and a track record of progression in one of three primary disciplines of data (Business, Math, Technology), with a working knowledge of the other two.
5+ years of experience managing and leading a team of people to deliver data-related solutions.
A proven track record of recruitment within and "near" your own core competencies building multi-functional teams.
5+ years of hands-on data-related experience as an individual contributor analyst, software developer, or mathematician.
5+ years of experience working in startup and/or scale-up environments.
Been involved in at least one data warehouse development project, from start to value-creating.
Recent hands-on reporting and data handling with standard financial, ERP, and similar business systems.
Hands-on experience with reporting tools like Tableau, PowerBI, or Cliq.
Hands-on and current working knowledge of SQL.
Nice to have:
Fluent Spanish.
Advanced mathematics degree.
Manager of managers (second level manager) experience
Working knowledge of common data-related programming languages such as R or Python.
Working knowledge of various data persistence (RDBMS and others) and warehousing models (e.g. virtual, structured, lake, grid, projected).
Working knowledge of data security, regulations, and compliance.
Owned/led/delivered one or more data warehouse projects.
Experience with analysis and reporting from Salesforce, NetSuite, Google Analytics and/or Magento.
Benefits
100% company paid private medical insurance, including dental coverage, after six months
Attractive compensation package
Flexible working hours
Friday afternoons off
Full-time remote working possible (some travel to Barcelona will be required; slight preference for candidates living within an easy commute to our HQ in Barcelona)
Opportunity to advance your payroll (under request)
Unlimited coffee & beverages
Language classes (English & Spanish)
Sports channel, which offers online classes until our gym is opened
Monthly "All Hands" & other team events
Brand new canteen with a variety of breakfast and lunch dishes, everyday, for a discounted price
Over 20 different nationalities
Brand new offices in Zona Franca
No suits! Unless it's Carnival or Halloween
Please submit CV in English
*At Wallbox, we're committed to equal employment opportunity regardless of race, colour, ancestry, religion, sex, national origin, sexual orientation, age, citizenship, marital status, disability, gender, gender identity or expression, or veteran status. We strive to be a more equal opportunity workplace.
More about Wallbox:

We are a global scale-up from Barcelona, born in 2015, dedicated to changing the way the world uses energy. We envision a world free from fossil fuels and we believe the first step in this journey is creating solutions that make electric vehicle charging easier for everyone.
We're devoted to researching and developing state-of-the-art electric vehicle charging solutions for homes, businesses, and cities. And this way, our mission is to create more sustainable ways of using and sharing energy.
We want to empower people to create, use and share renewable energy in ways they never imagined.
Wallbox currently operates in over 50 countries and has offices in Barcelona, Madrid, Shanghai, and San Francisco. We are powered by a culture of trust, innovation and diversity. For us, talent has no borders. We have more than 350 dedicated experts from over 30 different nationalities working together to create the most innovative products and the best experiences for our customers.
This culture has shown to be rewarding in many ways - amongst them, the creation of the world's first bidirectional charger, the Quasar, and the recognition as the best of CES 2020 in transportation technology. We have recently closed our second tranche of Series A investment, bringing the total round to €23M and we've been recognized as LinkedIn's Top 5 Startups 2020 in Spain.
At the end of the day, working at Wallbox is at the same time challenging, fun and rewarding. If you like the idea of a dynamic environment, desire to work alongside an incredibly talented, fast-growing team and believe in the future of sustainable transportation, this is the place for you.
Are you ready to change the world with us?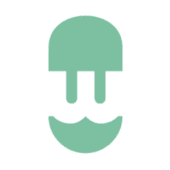 Logistics

St. Andreu de la Barca, Barcelona, Spain

50-200

2015
.
Other data engineer jobs that might interest you...