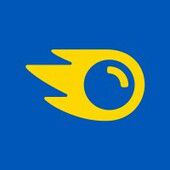 Head of Analytics Infrastructure (Strategy & Analytics)

in

Barcelona

or Remote
Job Description
Hi there!
We are Semrush, a global IT company developing our own product—a platform for digital marketers. New stars are born here, so don't miss your chance.
This is our Head of Analytics Infrastructure role for those who strive to implement functional processes and drive them to full completion.
Tasks in the role
As the Analytics Infrastructure Lead, you will be a crucial member of our Analytics Department, responsible for designing, implementing, and maintaining the foundation upon which our data analytics ecosystem thrives. Great! This pivotal role demands a deep understanding of data architecture, infrastructure management, and a passion for developing scalable and robust analytics solutions, as well as fostering a strong technical and business partnership that will lead to business growth.
You will work closely with cross-functional teams to ensure seamless data access, storage, and processing, enabling our analysts and data scientists to extract meaningful insights and unlock the true potential of our data resources.
Analytics Infrastructure Strategy: Develop and execute a comprehensive strategy to build and enhance the organization's analytics infrastructure, aligning it with business objectives and future growth plans.
Data Architecture Design: Collaborate with data engineers, architects, and other stakeholders to design and implement a modern data architecture that accommodates structured, semi-structured, and unstructured data from diverse sources.
Data Storage and Management: Oversee the selection, implementation, and maintenance of data storage solutions, including data lakes, data warehouses, and other relevant technologies, ensuring optimal performance and scalability.
Data Integration and ETL (Extract, Transform, Load): Streamline data ingestion processes from various internal and external sources and implement efficient ETL pipelines to prepare and cleanse data for analytical use.
Data Security and Governance: Establish data security protocols, access controls, and compliance measures to safeguard sensitive information, adhering to industry best practices and relevant regulations.
Performance Optimization: Continuously monitor and fine-tune the analytics infrastructure for optimal performance, identifying and resolving bottlenecks and proactively scaling resources as needed.
Business Partnership: Creating a relationship with business stakeholders that makes a collaborative environment that will lead to building a service improvement for other units' analysts.
Team Leadership and Mentorship: Develop and lead a team of data engineers and infrastructure specialists, fostering a culture of collaboration, knowledge-sharing, and innovation.
Vendor Management: Liaise with vendors and external partners to evaluate, select, and integrate third-party tools and services that complement our analytics infrastructure.
Analytics Project Support: Collaborate with analytics teams to understand their needs and provide technical guidance and support for their projects, ensuring their success.
Who we are looking for
Bachelor's or Master's degree in Computer Science, Data Engineering, Information Systems, or a related field.

Proven experience (5+ years) in designing and managing data analytics infrastructure and solutions.

Deep understanding of data architecture, data modeling, and data management best practices.

Proficiency in data integration and ETL processes, utilizing tools like Apache Spark, Apache Hadoop, or similar.

Experience with cloud-based data platforms like AWS, Azure, or Google Cloud Platform.

Strong programming skills in languages such as Python, Java, or Scala.

Familiarity with data visualization and reporting tools (e.g., Tableau, Power BI) is a plus.

Knowledge of data security, compliance, and governance practices.

Excellent leadership and team management abilities, with a track record of mentoring and developing technical talent.

Strong analytical, problem-solving, and communication skills, with the ability to communicate technical concepts effectively to non-technical stakeholders.
A bit about the team

You can get to know the team better at one of the interviews, but some brief information about future colleagues will be useful now.
The teams are split into research and reporting:
Teams in the research direction are responsible for tasks such as personalized onboarding through user segmentation, aiding development by designing and evaluating A/B tests, analyzing the impact of specific factors on user behavior and metrics, refining machine learning prediction models, and creating prediction models for upselling opportunities.

In the reporting direction, tasks include generating dashboards to monitor user acquisition, activity, and retention metrics for new tools, tracking business metric dynamics and investigating anomalies, as well as addressing ad-hoc requests from colleagues across teams.
We will try to create all the right conditions for you to work and rest comfortably
This is a "work-from-office" role, but you have flexibility to #wfh for various reasons.
Flexible working day start.

Health insurance coverage.

Working from a modern coworking space (or working from home).

Internet coverage (up to 30 eur/month).

Corporate events.

Unlimited PTO.

Hobby benefit.

Training, courses, conferences.

English and Spanish courses.

Gifts for employees.
Finally, a little more about our company
We've been developing our product for 15 years and have been awarded G2's Top 100 Software Products, Global and US Search Awards 2021, Great Place to Work Certification, Deloitte Technology Fast 500 and many more. In March 2021 Semrush went public and started trading on the NYSE with the SEMR ticker.
10,000,000+ users in America, Europe, Asia, and Australia have already tried Semrush, and over 1,000 people around the world are working on its development. The Semrush team is constantly growing.

Semrush is an equal opportunity employer. We celebrate diversity and are committed to creating an inclusive environment for all employees. We do not discriminate based upon race, religion, creed, color, national origin, sex, pregnancy, sexual orientation, gender identity, gender expression, age, ancestry, physical or mental disability, or medical condition including medical characteristics, genetic identity, marital status, military service, or any other classification protected by applicable local, state or federal laws. All employment decisions are based on business needs, job requirements, merit, and individual qualifications.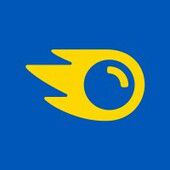 Ad Tech

Boston, MA, USA

1,000 - 5,000

2008
.
Other data engineer jobs that might interest you...