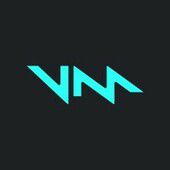 Growth Marketing Specialist

in

Barcelona
Job Description
About Voicemod:
We exist so that everybody can express themselves through sound, so that every experience is amplified. To do that, we build expressive, immersive audio tools that make it easy for anyone to create a unique sonic identity. We create sounds that can take people anywhere. That allow them to become anyone or anything. But more than anything else, we help people sound more like themselves – than ever before.
Our Culture:
We're a diverse, multidisciplinary team of over 70 people mostly based in Valencia (Spain). What we share is a passion for putting people first, a desire to listen closely to the world around us, and a knack for finding the fun in everything we do. We welcome people from all backgrounds who share these values, who seek the opportunity to help build the perfect company and a quality product that enables us all to "amplify ourselves".
Working at Voicemod means:
Putting people first
Staying in tune
Taking play seriously
Following your rhythm
Mastering our sound
Sounds like you?
About The Role:
In the Product department, we are looking for a Growth Marketing Specialist whose mission will be to envision and execute on the product marketing strategy in order to grow Voicemod user base all over the world. You will work with the cross-functional product team on product education and adoption of the apps, focusing on user acquisition and engagement.
You will play a pivotal role in shaping Voicemod's roadmap through competitive insight, product positioning, go-to-market strategies and the execution of key launches that push our brand forward.
What You'll Do:
Be responsible for the user journey and lifecycle, including strategy, planning and implementing campaigns to activate, engage, and reactivate customers.
Educate and onboard customers about the product offering
Funnel optimization from consideration to sign up to first experience all the way to purchase.
Keep active users engaged and increase activity.
Amp up our existing digital marketing channels (email, push, in-app, social) and test new channels to increase engagement with Voicemod's products among our target segments.
Leverage active/engaged customers to become Voicemod advocates (Friend referral)
Prevent customers from lapsing; Reactivate inactive customers.
Increase Product adoption by communicating new and existing products to the existing customers (up- & cross-sell).
Work closely with data/analytics tools to define customer segments to target with specific messages, and to forecast the impact your initiatives will achieve.
You'll use your expertise and data-driven recommendations to make a lasting mark across all of our channels including email, mobile push notifications, in-app messages, and others.
You'll collaborate cross-functionally with performance-based user acquisition, content & community marketing, multimedia production, and product management to name a few.
This problem space encompasses the end-to-end customer lifecycle (across consideration, acquisition, engagement, retention & re-engagement), marketing technologies, promotions and referrals, and more. You'll analyze user feedback and drive continuous product improvement. In this role, you'll be working closely with colleagues across Business Development, Content, Engineering, Data Science, Design, Marketing, and User Research to bring your ideas to life.
What You'll Need:
You are a digitally native gamer.
Minimum 3 years experience in product and customer lifecycle marketing across the whole user journey: Ideally experience in a consumer subscription-based app company.
Bachelor's degree or equivalent. Technical understanding that spans all levels of abstraction and the systems you'll be building.
Analytical thinker with strong skills in user segmentation using data tools High-level of communication and copywriting skills. Word mastery. Able to a/b test different ways of expression.
We are seeking a self-starter who is comfortable in a role that is equal parts strategy as it is execution.
User obsession. high drive for understanding and meeting users' needs.
Analytical chops. You live and breathe data. You find a way to get the data you need and whip it into an insightful story with no help. You know how to wield it but also where it can lead you astray.
Experience with tools: Customer.io, Braze and Leanplum
A "Gamer" mindset. You are biased toward action, a great collaborator, a master disambiguator/simplifier, and constantly pushing toward clarity and delivery.
Grittiness. You never hesitate to roll up your sleeves and tackle something hands-on.
A high bar across the board -- from your own contributions to the people you work with, to the products you work on.
A true passion for Voicemod's mission, our products, and the company's technology and content nature.
A never-ending desire to grow and learn You have high work ethics and an intrinsic desire to deliver high-quality end products High-level of proficiency in English, ideally native, some Spanish helpful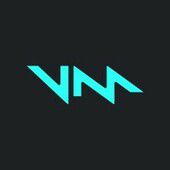 Voicemod company page is empty
Add a description and pictures to attract more candidates and boost your employer branding.
Other marketing jobs that might interest you...