Filled
This offer is not available anymore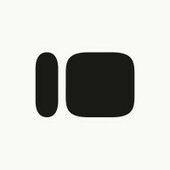 Group Product Manager

in

Barcelona
Job Description
About Typeform
Founded circa 2012 in Barcelona, Typeform was founded by two designers: David Okuniev and Robert Muñoz. Their mission? Make online forms a little more human. Today our purpose is simple: to reinvent how brands and communities interact, so they can bring their best to every interaction.
We believe that when people bring their best to every interaction, good things happen. We also believe that the most important interaction on the web is the exchange of information, and that exchange usually happens through online forms. As technology evolves, we want to continue to help companies bring their best to their communities, so they get the data they need to grow their organizations. Join us in making every interaction count.
Typeform is a team of over 200 people representing 30 countries. Typeform is backed by fantastic investors – General Atlantic, Index Ventures, Point Nine Capital, RTAventures, and Connect Ventures. We have offices in Barcelona, Spain and in San Francisco, United States.
About the role
Typeform's product is highly versatile, it's users and customers are very varied; different ICPs, different firmographics, etc. We can not possibly build every feature requested and our core product should not provide every possible feature, however we need to empower our own product development teams and external third parties to build inside and around our core product, extending its functionality and services.
Here's what you´ll do:
Contribute to the definition of a "platform & integrations strategy" for Typeform, that considers the openness & extensibility of Typeform as a platform (by developing APIs, SDKs, Web-hooks, etc.), the integrations Typeform offers and what partners Typeform should have and now to support them.
Organize and support the execution of the "plan" around rituals and teamwork methodologies that focus on continuous customer value delivery with thoughtful product decision making on what to build now (vs. what not), how to test / validate to avoid wasting time and resources unnecessarily and defining and measuring the outcomes (vs. outputs) with objective metrics.
Make sure the Platform & Integrations product development team consistently releases customer value frequently and recurrently that improves predetermined metrics, as well as maintaining and supporting partners and (internal & external) developers to innovate with Typeform
Help develop a good understanding of technology and its challenges, involving engineers in decision making and helping them align around key priorities with positive dynamics and constructive discussions.
Here's what we´re looking for:
Computer Science / Engineering BSc. and / or MSc.
+9 years of working experience, with a combination of software engineering / technical jobs and product management jobs
+6 years of experience in Product Management of which at least the last 3 years have been with broad responsibilities on building API-based products, developer platforms and / or app ecosystems
Experienced in driving product initiatives to successful completion, resulting in business impact
Experience in B2B products
Experience with the startup phase of a product
Proven team leadership and management experience of 10+ people
Experience within a SaaS environment (Desirable)
Fluent written and verbal English communication skills
Think you're a good fit? Hit Apply—success might be just around the corner 😉
*Today, more than 2.5M people from all over the world use Typeform. We celebrate the diversity of our customer base, and we want our employees to reflect those differences. At Typeform, we're committed to equal employment opportunity regardless of race, color, ancestry, religion, sex, national origin, sexual orientation, age, citizenship, marital status, disability, gender, gender identity or expression, or veteran status. We strive to be an equal opportunity workplace.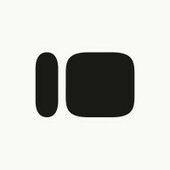 Saa S

Barcelona, Spain

200-500

2012
.
Other product manager jobs that might interest you...