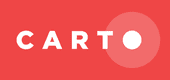 Full-stack Engineer

in

Madrid

or Remote
Job Description
CARTO leads the world in Location Intelligence (LI), empowering organizations to discover insights hidden in their location data and turn them into business impact. We use LI to accelerate innovation, find efficiencies, and disrupt traditional business models. We are the leading geospatial platform where you can solve spatial problems with the best data and analysis.
CARTO is working today with top enterprise companies to improve their efficiency through data analysis. Customers like DPD, EDP, Mastercard, Telefónica, and Vodafone (among others) trust CARTO and use our software to understand where and why things happen, optimize business processes, and predict future outcomes. We empower data scientists worldwide by helping them to create their advanced spatial models.
We are looking for a talented, enthusiastic, and client-minded Engineer to help keep our customers and partners happy and engaged and to help grow their use of location intelligence to solve problems. This person will be part of the Support Team (Response Team) and will work by developing fixes and solutions in CARTO's backend.
Location: This position is based out of our Madrid or Sevilla, Spain office, but you can also work remotely (in fact, part of our team is already doing so).
What you'll do:
Be part of our Response Team. This means that you will be developing and enhancing the CARTO platform continuously.
Collaborate closely with the whole Engineering Team on priority issues and acceptance testing; be part of the release process.
Provide guidance and best practice advice while answering product- and developer- oriented questions about CARTO's technology and offerings
Solve requests from the customers.
Participate in training sessions for clients and partners
Requirements:
Collaborative and client-focused mindset
Ability to learn quickly and on your own
Comfortable working with distributed teams and across time zones
Interest in technology and the cloud geospatial industry
Familiarity with geospatial topics: Thematic mapping techniques; Commonly used services, libraries, and formats; Data visualization and science
Knowledge of: PostgreSQL, Ruby on rails, Python, NodeJS
GitHub experience (using branches, Pull Requests, etc.)
Desirable, but not required:
CARTO stack experience/knowledge
Experience working with big datasets and ETL tasks
Basic Systems Administration experience
Geospatial Python
Benefits
Competitive, results-based compensation
Access to our employee stock options plan
Private medical insurance
Flexible work hours
Comfortable offices, stocked with snacks, good coffee
About the team
CARTO's Support Team, part of the Solutions Team, is a group of world-class geospatial experts, cartographers, application architecture and development advisors. Our Support Team is responsible for training, advising, and otherwise supporting our customers across the globe. We collaborate closely with the whole Engineering Team on priority issues and acceptance testing; and we are part of the release process of CARTO's products. The Team guides and supports customers from the moment they begin their journey with CARTO, and continues with them through every step of their roadmap.
To apply
Do you feel that you don't meet all the requirements? At CARTO we believe that professional development happens through teaching and learning from your peers and managers. Even if you're uncertain about whether you have the experience we're looking for, please apply if this position sparks your curiosity.
A diversity of identity, perspective, and experience makes us stronger. We welcome you to apply to CARTO regardless of your background, gender, ethnicity, orientation, or
ability.To
learn more about us, please visit our
blog
or follow us on
Twitter
(@carto) or
Instagram
(@cartohq).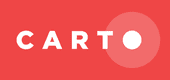 Saa S

Madrid, Spain

50-200

2012
.
Other full-stack developer jobs that might interest you...