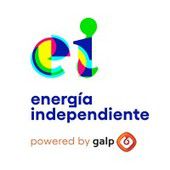 Full-stack Developer

in

Madrid
Job Description
Job description
In Ei we truly believe in a world powered by clean and renewable energy. A world where people choose a better way to power their homes, straight from their own roofs. A world with full transparency allowing people to save by controlling and managing their energy generation and consumption.
We are "people-obsessed", we like to take care of our team so that they can be focused on taking care of our customers. As any startup, our day-to-day is fast-changing since we're constantly evolving and growing. We are building a data-driven business and a team based on transparency, knowledge-sharing and always-learning-attitude.
We are looking for people with entrepreneurial mindset, this is, people who understand the importance of their accountability to lead the clean energy revolution. We are building unique technology to differentiate from other companies in the industry so if you are looking for a challenge, this is the place to be. We know it's impossible to have experience in all the fields but our ideal Fullstack Developer would be someone who has already worked with:
Kotlin, but if you come from Java/Spring or JS/Typescript we would be happy to meet you too.
Spring, Micronaut as backend tech and frameworks
HTML/CSS, Angular as frontend tech and frameworks
SQL, NoSQL, events, distributed cache as middleware and data base
Scrum, DevOps, Testing, Design patterns, Docker containers, Kubernetes and AWS
Jira, Git, Nexus, SonarQube, Maven
Experience with Big Data and/or Machine Learning
If you join us in this adventure you will:
Be focused on the backend of our technology
Learn about our hardware, we are phygital!
Practice with big data. Our solar panels generate a huge amount of data and we want to squeeze it with analytics
Help us build our set of tools based on machine learning, digital twins and pattern recognition
Work very closely with Product, Sales and the rest of the team, we all learn and influence each other's work
What we offer:
Base salary of €35-€45k
Flexible work hours. We value results over hours spent
Since we are a brand-new company, we are working to have our perks ready soon
Top-notch devices to help you work at ease
Remote working whenever you need it
Job requirements
If you don't match our criteria but you like what you read about us and you feel like you could impress us, do not hesitate to apply. We think every person can bring value to the team regardless of their background or personal conditions.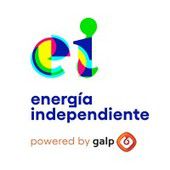 Energy

Alcobendas, Spain

11-50

2020
.
Other full-stack developer jobs that might interest you...