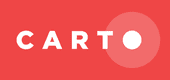 Front-end / UI Developer

in

Madrid

or Remote
Job Description
Everything happens somewhere - which is why spatial analytics is fundamental to companies trying to understand the "where" and the "why" of their business. CARTO is the leading cloud-native location intelligence platform, trusted by data scientists, data analysts and developers from companies such as Vodafone, IKEA, Decathlon, Coca-Cola and Mastercard to provide geospatial insights for use cases such as site selection, geomarketing, route optimization, network planning and much more.
With an exceptionally diverse team of 150 people spread across the US and Europe, CARTO (backed by Accel Partners, Salesforce Ventures, Earlybird Ventures, and Kibo Ventures, among others) is changing the way companies analyze location data - making it simple to do this straight out of modern, cloud data warehouses. Redefining its category, the company has grown rapidly in recent years providing a compelling alternative to legacy GIS software.
To continue this growth, we are looking for an experienced FrontEnd / UI Developer to join our FrontEnd team. You'll work on building the UI of the main CARTO products, such as the Dashboard and Builder (our new tool to build vector maps). Both applications are based on React + Redux, so we need someone with experience in those technologies and can reduce the gap between designers and developers. Your main task is to guarantee that every page and every step a user will experience in their interaction with the finished product will conform to the overall vision created by UX designers and also it will keep the quality of code required by our developers.
Location: This position is open to full remote. In fact, we are mostly working remotely right now, but we do also have offices in Madrid, and Seville in Spain. So ideally, you would be in a compatible time zone with these locations.
You will
What will this new hire learn on the job?
You will help us to build and improve the UI for our new version of CARTO. By doing so, you'll learn about mapping, geospatial development, and modern FrontEnd techniques, and we'll be happy to learn from you about any professional field.
What will the new hire's daily job consist of?
You will work on several projects and there you'll help to add new features in 2-weeks iterations (eg. visualizing new products in our Dashboard), working side by side with our Design team and other FrontEnd mates. You'll build from scratch and with React new sections and components, following our Design teamwork or you'll create PRs to improve the current sections (for example, adding animation or polishing a section for a better view on mobile)
What results will the new hire be held accountable for?
You will help us develop a set of well-designed components for UI and you'll be responsible for keeping a good internal and external design for them You will receive feedback and suggestions from QA & Product mates, and you'll work closely with our designers, finding with them a good balance between pure design and implementation.
What does success look like on the job?
After a few months, you will be a full member of the team, with enough experience to work in several and quite different projects, ensuring the quality of the UI. You'll have learned more about our Platform so you'll be able to have bigger autonomy. You'll also contribute to other coworkers growth, with practices such as pairing
You offer
A solid 5+ years experience as FrontEnd / UI Developer, with a mature approach to the job (git/github, maintainable & modular code, kanban, CR process...)
1+ year working with React ecosystem (React & Redux)
Excellent use of HTML & CSS (Flexbox, Grid, Animations…), with experience on large CSS or SASS projects
Good JavaScript level and TypeScript.
Experience with CSS in JS systems: MaterialUI and/or Styled components.
Experience with collaborative design tools like Zeplin, Sketch, or Figma
Fluid communication skills
A good English level
Autonomy, curiosity, really eager to learn, and good energy.
A true will to teach & learn from your coworkers (pair programming, code reviews…)
Nice to have
Experience with Design Systems
Static site generators, like Hugo, Jekyll…
We offer
Competitive, results-based compensation
Access to our employee stock options plan
Private medical insurance
Flexible work hours in a focused but casual environment
Education Stipend
Flexible compensation
English classes
A big vision: to help the world use location-based data to make better decisions. We believe that openness and sustainability are baked into this vision, and we're sharing it with the world.
Contribute to a platform used by top companies around the world. Your work will have a direct impact on our users and clients.
Every Friday afternoon is Leapfrog time when you will be working on whatever you like related to CARTO: contribute to related open-source projects, create proofs of concept, develop new ideas, etc.
To apply
Do you feel that you don't check all of the requirements? At CARTO we believe that professional development happens through teaching and learning from your peers and managers. Even if you're uncertain about whether you have the experience we're looking for, please apply if this position sparks your curiosity.
A diversity of identity, perspective, and experience makes us stronger. We welcome you to apply to CARTO regardless of your background, age, gender, ethnicity, orientation, or ability.
To learn more about us, please visit our blog or follow us on Twitter (@carto) or Instagram (@cartohq).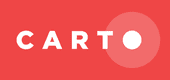 Saa S

Madrid, Spain

50-200

2012
.
Other frontend developer jobs that might interest you...