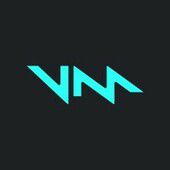 Front-end Engineer

in

Valencia

or Remote
Job Description
After 10 years in the audio tech game, Voicemod has become the leading brand in voice augmentation & modulation as well as immersive audio experiences. Our mission is to ensure that everybody can express themselves through sound. And that's why we built expressive and immersive audio tools, making it easy for anyone to create their unique sonic identity and interact with others with personalised sounds.
Voicemod is the go-to companion for gamers looking to take their gaming experience to the next level, and for content creators who want to enhance their personalities and captivate their audiences. Today, more than 20 million people in over 65 countries have used Voicemod to amplify themselves — and many more millions have experienced it as the audience of our users!
We are an international, multidisciplinary team of over 100 people — and have a fully-remote team working from all corners of the globe. We share a common passion for putting people first, a desire to listen closely to the world around us, and a knack for finding enjoyment in everything we do. We embrace people from all backgrounds who share these values, seek the opportunity to help, and have a drive to build the best company and a quality product that lets us express ourselves.
Does this sound like you?
About the role
In the Engineering department, we are looking for a Front End Developer whose mission will be to generate the HTML/CSS/JS resources for our website and or app.
What you'll do
Bringing a concept or design to life with HTML, CSS, and JavaScript
Optimize the load of resources and the fluidity of the page so that users have the best experience
Production and maintenance of websites and web application user interfaces
Apply SEO best practices
Adapt existing Wordpress templates and generate new templates
Integrate third-party tools and services through Javascript
Consistently implement new technologies, trends, and best practices
Communicate and collaborate with product team to create the best user experience
What you'll need
Proficient in JavaScript and related frameworks as Vue (prefered), React or Angular
Expert knowledge of HTML5 and CSS
Extensive use of APIs and understanding of HTTP and REST architecture
Knowledge in the use of GIT version control software
Ability to write clean, readable and reusable code
Ability to debug errors
Grittiness
You never hesitate to roll up your sleeves and tackle something hands-on
A true passion for Voicemod mission, our products, and the company's technology and content nature
Fluent written/oral communication in English (Upper-Intermediate/Advanced)
Our perks
Flexible working hours: Adapt your job to your lifestyle
Remote working: Decide if you want to work from home or from our office in Valencia — or both! All working equipment and peripherals will be provided by us
Summer days: Enjoy your summer with shorter work days from mid-July to mid-September!
Holidays: 23 paid vacation days (+ Christmas Eve and New Year's Eve off) and an additional day for our local Valencian festivity "Las Fallas" which usually happens in March
Wellbeing: Paid sick leave as well as maternity/paternity leave, and healthcare insurance for employees residing in Spain
A competitive salary package
COVID-19 stipend to compensate for work-from-home costs
Free English or Spanish lessons from beginner to advanced levels
A cool, gamer-oriented environment with like-minded people. Game nights are common around here!
Working at Voicemod means
🚀 Putting people first
🎧 Staying in tune
🎯 Taking play seriously
🎵 Following your rhythm
🥇 Mastering our sound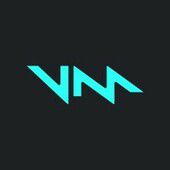 Games

Valencia, Spain

50 - 200

2014
.
Other frontend developer jobs that might interest you...