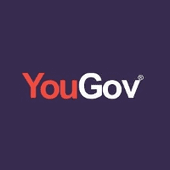 Front-end Developer

in

Madrid
Job Description
YouGov is an international market research and data analytics group.
Our mission is to supply a continuous stream of accurate data and insight into what the world thinks, so that companies, governments and institutions can better serve the people and communities that sustain them.
We have the best data and the best tools. We continuously challenge conventional approaches to research, and we disrupt our industry to ensure that our clients always get the best solutions.
We are driven by a set of shared values. We are fast, fearless and innovative. We work diligently to get it right. We are guided by accuracy, ethics and proven methodologies. We respect and trust each other, and bring these values into everything that we do.
Each day, our highly engaged proprietary global panel of over 15 million people provides us with thousands of data points on consumer opinions, attitudes and behaviours. We combine this continuous stream of data with our research expertise to provide insights that enable intelligent decision-making and informed conversations.
With operations in the UK, North America, Mainland Europe, the Nordics, the Middle East, India and Asia Pacific, YouGov has one of the world's largest research networks.
The Culture
Diversity and inclusion are fundamental to YouGov. We are committed to giving the world a voice by capturing the opinions of all groups, including the ones that are often under-represented in research. We are also committed to making sure that our products and tools are free from any bias, as accuracy is key to what we do. None of the above can be done without having a truly diverse workforce, in an inclusive workplace. We are very keen on attracting and retaining the best talent. And best talent also means a diverse pool of talent, with various backgrounds and perspectives.
Supporting the wellbeing of our staff, including maintaining a good work and life balance, is important to us. We support flexible working arrangements where appropriate for a role, with many locations offering a hybrid office-and-remote working approach.
As an Equal Opportunity Employer, qualified applicants will receive consideration for employment without regard to race, colour, religion, sex, sexual orientation, gender perception or identity, national origin, age, marital status, veteran status, disability status, or any other characteristic protected by law. All employment decisions are made on the basis of occupational qualifications, merit, and business need.
Job Description
We are actively looking for a Front-End Web Developer to join our YouGov Direct team, who is motivated and able to combine the art of design with the art of programming.
You will be responsible for building and maintaining the client facing platform of YouGov Direct. This will include the translation of the UI/UX design wireframes to actual code that will produce functional and appealing interactive applications. You will develop, enhance and maintain the platform, but also conduct system and program testing throughout the entire development phase. Working with our teams and stakeholders, you will bridge the gap between graphical design and technical implementation, defining how the application looks and operates.
You will report to the Product Manager and Lead Developer and interact regularly with other global team members.
Qualifications
What will I be delivering?
Ensure the technical feasibility of UI/UX designs.
Deliver new functions and applications for the client platform
Optimise applications for speed and scalability.
Collaborate with other team members and stakeholders.
Demonstrated knowledge and experience
3-4 years of experience in front-end and software development lifecycle.
Enterprise application development and JavaScript experience.
Real world experience of React
Fluent English, both verbal and written.
Technical skills and qualifications
Fluent in semantic HTML and CSS standard methodologies including server-side CSS pre-processing platforms, such as LESS, SASS or Stylus.
Experience with JavaScript Unit testing framework and the writing of automated tests.
Cross-browser development and compatibility testing.
Knowledge of responsive web design.
Experience with node.js is a plus
Behavioural competencies
Ability to design, architect and quickly complete projects with minimal supervision and direction
Strong communication, problem solving and analytical skills.
A perfectionist who makes sure every pixel is in the right place with a commitment to high development standards.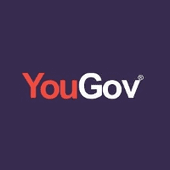 Big Data

London, UK

1,000-5,000

2000
.
Other frontend developer jobs that might interest you...