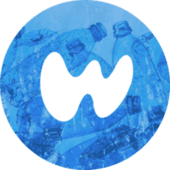 Front-end Developer - Javascript

in

Barcelona

or Remote
Job Description
Whisbi's Live Engagement Platform helps brands maximize website value and convert more web visitors into customers by engaging & guiding them at every step of the customer journey. Our platform combines, live video, chat, voice, web/content sharing, and chatbot. We are transforming Digital Sales & Marketing through differentiating online customer experiences that improve Live Engagement and increase sales conversion. Whisbi has been shortening sales cycles for large enterprises for over ten years, by delivering Live Engagement solutions that engage customers in the exact moment a sales decision occurs.
Our customers are global companies in Telco, Auto, Insurance, and Retail, who want to create winning omnichannel customer experiences online. Whisbi's all-in-one, software-as-a-service allows Marketers to add a layer of interactivity and personalization to their websites and online marketing campaigns while enabling Sales and E-Commerce executives to increase their conversion rate quicker and more efficiently than ever before.
To cut to the chase, this is what we do:
About the team
The Whisbi Operations Team is made of talented, diverse, and experienced professionals that ensure a correct understanding and use of Whisbi's software from pre to post-sales phases. Indeed, they are the point of contact with both external and internal stakeholders.
About the technology
Our technological stack is built on the separation of Front-End and Back-End, with Front-End modules built with Angular and deployed on CDNs, and Back-End modules built as micro-services with NodeJS and TypeScript, running in Docker clusters.
We use Continuous Integration and Continuous Deployment thanks to Jenkins, in order to run automated test suites at every step of the development process and deploy new versions at the end of every development sprint, providing rolling releases of our product to our users.
All of this makes Whisbi an attractive technological environment, where every member of the team can teach and learn, and every voice gets heard when it comes to how to improve our product.
About the role
We are looking for a focused and passionate individual who will be supporting the team with the existing infrastructure as well as developing new applications.
Your goal is to work on the integration and customization of the product based on our customers' needs.
Your main responsibilities will be to deliver new services to clients, offer compelling UI solutions, develop new web applications as well as maintaining and enhancing existing ones. This, in order to turn client requests into working software and delivering high-quality solutions.
What you'll be doing in the team
In the first month, you will:
Get familiar with the Whisbi Platform and its features
Get introduced to the different tools and software the team relies upon
Learn the protocols and processes of the team and how we collaborate with the other departments
Shadow the other developers of the team to learn about client deliveries and service maintenance
By month 3, you will:
Actively participate in customizing a Whisbi solution to a client, using standard Frontend technologies such as HTML, CSS, and Javascript
Be able to construct from A to Z a Whisbi solution to a client, by mastering the platform's many intrinsic nuances
Know the ins and outs of communicating with RESTful APIs and different web services architectures
Get a solid understanding of how to integrate a Whisbi solution to the different Analytics and CRM platforms on the market
By month 6, you will:
Get introduced to test-driven development and help extend our Frontend codebase
Get familiar with the team's backend applications, and get your first taste of Node.js and Typescript
Understand the workings of database transactions and catch a glimpse of the team's database architecture
Help with the on-boarding of new members
About you
Minimum 1 year's experience in a full-time frontend role
You are driven by good design and good UI/UX
You have a strong background with Javascript (ES6+), HTML5 and CSS3
You are familiar with SEO concepts and best practices
You have a working understanding of HTTP and you have a good overview of computer networks
You are knowledgeable about the GIT based version control system
You're proactive, creative, adaptable, and collaborative. When a problem arises, you are the first one to propose a solution
Comfortable under time constraints and shifting targets
You have a good level of Spanish and English
You have the flexibility to work on different time schedules, for supporting clients in North America and LATAM
Technical skills
Javascript
HTML & CSS3
Git workflow
Understanding of HTTP, AJAX, JSON
Knowledge of Angular, React, Ember or Vuejs
Knowledge of online tracking technologies (e.g. Tealium, Google Analytics, etc.)
Experience in developing and applying modern Frontend methodologies (e.g. Agile, SCRUM)
Nice to have
You have some experience with the Adobe CS5 suite (Photoshop, InDesign, Illustrator, etc...)
Experience in NodeJS, Express, Typescript
Knowledge of TDD and experience with a unit-testing framework
About us:
Competitive salary
Flexible compensation plan with tax-free benefits (Ticket transport/ticket restaurant/health assurance/kindergarten ticket)
Career progression opportunities
Flexible schedule
Fully remote work options - but we also have an amazing co-working space in the city center of Barcelona at WeWork
Pet friendly
Gym sponsorship with Andjoy
Free Coffee & Beer
23 days holiday + 3 extra Whisbi days
Yoga classes
Online language classes (French, Spanish, English)
Fun environment & team: company events, celebrations, etc
Follow us on Instagram and see what we are up to or have a look at Glassdoor to see what it's like to work at Whisbi!
We are an equal opportunity employer and value diversity at our company. We do not discriminate on the basis of race, religion, color, national origin, gender, sexual orientation, age, marital status, veteran status, or disability status.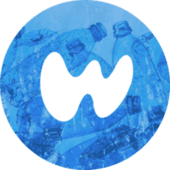 Saa S

Barcelona, Spain

50-200

2008
.
Other frontend developer jobs that might interest you...