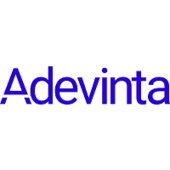 Enterprise System Architect

in

Barcelona
Job Description
We're Adevinta, a global leader in digital marketplaces. Our household name brands, including marktplaats in The Netherlands, Mobile.de in Germany and leboncoin in France, reach hundreds of millions of people every month.
We're all about matchmaking, and our sites help people find whatever they're looking for in their local communities – whether it's a car, an apartment, a sofa or a new job. Every connection made or item found makes a difference by creating a world where people share more and waste less.
Our brands are supported by global Tech Hubs in Barcelona, Amsterdam, Paris and Berlin. Their goal is to develop common global products and innovation platforms which all of our brands can use. This means using cutting edge technology to create highly scalable, customisable and secure products and components that free up development time and leverage our access to global data.
Job Description
Work with stakeholders to understand the business strategy and plan how the enterprise systems landscape should evolve to enable it, for instance in line with new goals or availability of new technologies
Ensure that planned changes to the technology landscape maximise the re-use of existing enterprise systems, where appropriate, thereby avoiding duplication of functionality and cost
Help identify synergy opportunities for enterprise systems, e.g through consolidation of separate application instances
Work with stakeholders to ensure that enterprise system lifecycles are managed to reduce obsolescence risk and cost
Define and maintain artefacts such as the Enterprise-IT Applications Catalogue, landscape views, road maps and standards
Review and co-create formal written descriptions of the applications to be developed or configured in terms of functional and non-functional requirements
Coach and consult project teams in architecture decisions
Qualifications
5+ years' experience as an Enterprise Systems Architect working for multinational companies
Experience of business and technology transformational change programmes
Experience of governing architecture designs and design decisions
Strong communication skills
Strong interpersonal and team-working skills • Strong problem solving, time management and organisational skills
Strong analytical and modelling skills
Experience using and developing Enterprise and Solution Architecture artefacts and frameworks (e.g. TOGAF, Principles, Standards, Policies, Reference Architectures, Patterns)
Knowledge about IT application development methodologies, implementation technologies
Additional Information
Adevinta is an equal opportunity employer and we value diversity. We do not discriminate on the basis of race, religion, colour, national origin, gender, sexual orientation, age, marital status or disability status.
Flexibility: We believe that work is what you do, not where you do it. So we provide flexible hours and remote working options that give you the autonomy and scope to set your own agenda and working patterns. We empower our teams to decide which key moments they want to spend face to face, instead of mandating a fixed number of office days.
Covid-19: We're reviewing the situation on a regular basis to ensure that we follow all local government guidelines and put the health of our people first. All interviews are currently taking place virtually.
If anything you've read above ticks your boxes, then why not apply now to find out more!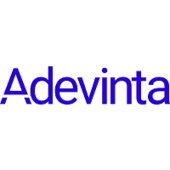 Classifieds

Paris

1,000-5,000
Adevinta is a marketplace specialist. We help our local digital marketplaces thrive through global connections and networks of knowledge. Our marketplaces unlock the full value in every person, place and thing – helping local communities prosper and leaving a positive footprint on the world.

What we do

We serve people where they live, acknowledging what's special about every culture and every place. That's why we develop leading local brands which form an integral part of life for our users, with an average of 1.5 billion visits to our sites every month.

We want to make a positive change in the world by helping everyone and everything find a new purpose. We believe every house can be a home, every person has a role to play, and every object can live a second life – they only have to find their matching need. Our marketplaces create these matches, supporting local communities and building a sustainable future.

Other devops jobs that might interest you...